School of Gardening, Salé, Morocco
Presentation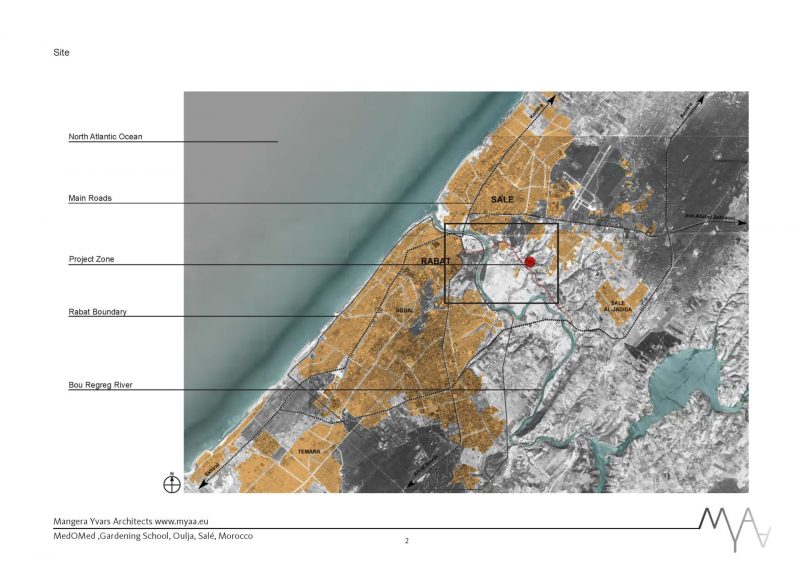 The creation of a training school for gardening on the banks of the Bouregreg river as it flows through both cities, which combines a training cycle with a production nursery, links the economic rights of young people and women at risk of social exclusion with the right to a healthy and sustainable environment.
Sustainability and regeneration
Process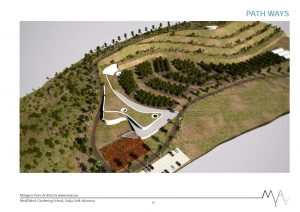 Since the agreement was signed in 2014 between the AAVB (Agence pour l'Aménagement de la Vallée du Bouregreg) and FUNCI for the creation of a "Med-O-Med – Bouregreg Gardening School" in the city of Salé, things have moved on considerably. The school opened its doors in the 2018-2019 academic year.
Moreover, the landscaping intervention on the eight hectares of the former Oulja landfill site is gradually progressing, to become a large production nursery and a place for trainees' training and awareness-raising and leisure activities for the public. In fact, the trainees have already planted a large part of the landscaped area, which is equipped with around 120 botanical species, and created two agro-ecology gardens.
The rest of the park is being used for public awareness activities, including workshops for children and adults, school visits, as well as meetings and conferences. But the main focus is on the production nursery specialising in ornamental and food plants, and above all in plants native and endemic to Morocco, which are in increasing demand.
At the same time, and within the framework of the economic sustainability of the project, this space has become an attractive cultural park open to the public, offering the sale of plants and products related to organic farming, as well as a café-restaurant and shows in the open-air amphitheatre.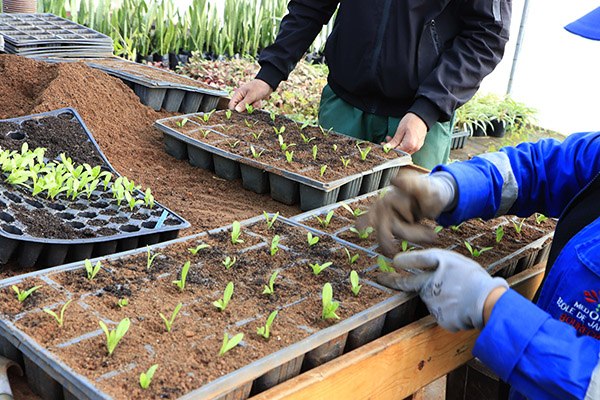 The training and job training programme, which is at the heart of this social project aimed at groups at risk of social exclusion, is run by Professor Alberto Juan y Seva of the University of Seville, through an agreement signed between FUNCI and the University.
The qualification of this non-formal training school, destined to become a reference in Morocco not only for its social, but also environmental and touristic character, will be recognised by the MIEPEEC.
The complete equipment has been provided by the INDH.
Photographs
Photographs showing the adobe construction process of the Bouregreg Med-O-Med Gardening School building, as well as the various training activities carried out both on the school grounds and during external awareness-raising visits.
Related news