Works on the Medieval landscape of Madrid, Spain
Presentation
In 2007, the Islamic Culture Foundation (FUNCI) launched the project of recovery of the historical and patrimonial heritage of the Medieval Islamic Madrid, "Mayrit Bridge for Peace", in collaboration with the City Council of Madrid.
The goal of the project is to research, promote and preserve this critical and unknown period of the Spanish capital, from an archaeological, historical and landscape perspective. Its ultimate aim is to promote a culture of peace and coexistence, as well as a sustainable urban landscape, respectful with both its cultural and natural heritage.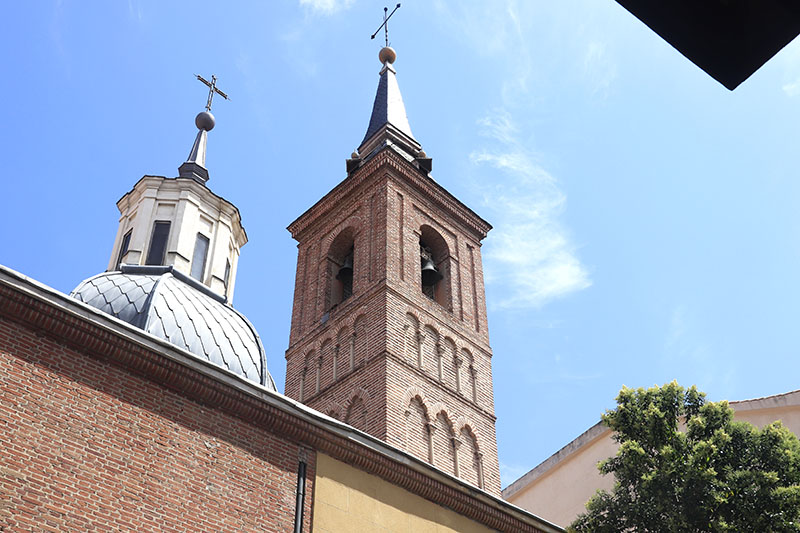 In this regard, FUNCI established the Center for the Study of Islamic Madrid (CEMI) in 2017, with the purpose of contributing to the knowledge and the protection of Madrid's Medieval Islamic heritage: the Andalusian Mayrit founded by the Umayyad Emir Mohamed I. The Center for the Study of Islamic Madrid is divided into the three main axes: the promotion of scientific research on Madrid's Andalusian archeology and history, the protection and promotion of the Islamic tangible and intangible heritage, and the promotion of Madrid as a model of inclusiveness and pacific coexistence among different communities.
Process
Under CEMI, FUNCI has developed several projects related to the landscape recovery of the Medieval Madrid, among which it is important to highlight the recovery of the Park Emir Mohamed I, located at the Cuesta de la Vega, next to the Cathedral La Almudena.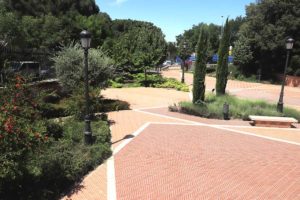 In this emblematic place, we find the 9th century Muslim wall of Madrid, the city's most ancient monument. FUNCI has worked in the adaptation of the Andalusi-inspired garden area, in collaboration with the City Council of Madrid, through an agreement signed with the Department of Water Management and Green Spaces.
Guided visits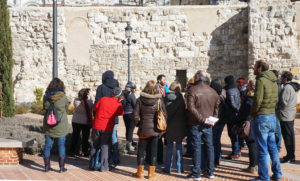 Likewise, we are carrying out several guided visits to explain the evolution of the park and the several interventions on the Arab wall, which shares its location with the garden. We have also signposted its different plants, providing historical and ethnobotanical information.
Restoration of the garden of Almendo street
FUNCI has recently began the restoration works of the garden of the city's ancient Christian wall, located at Almendro street 15-17. These works aim at improving the current state and environmental quality of the garden, in order to highlight its values and features for the city's visitors and citizens.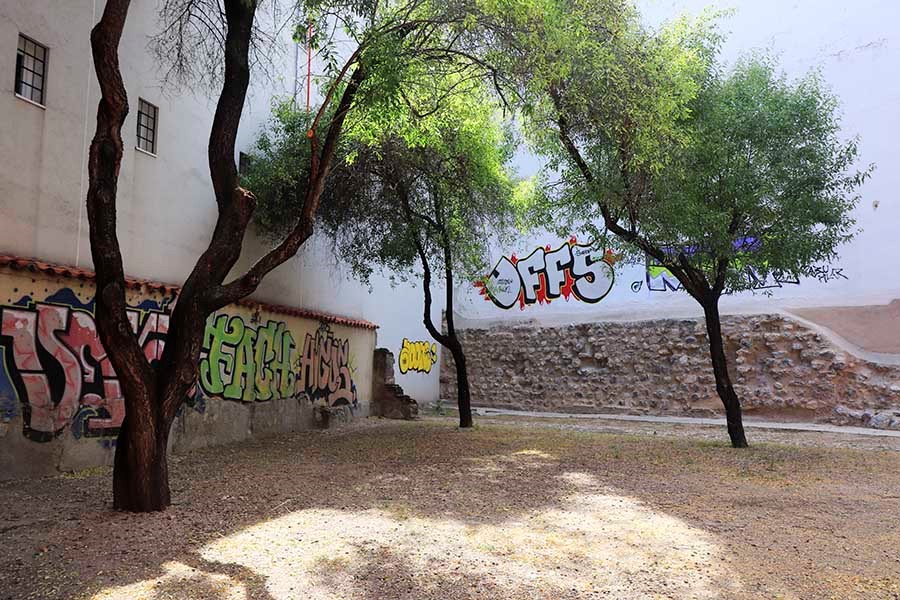 This space was really deteriorated, so its rehabilitation seeks to transform the lot into a resting place of cultural interest, while regenerating the garden surrounding the wall, through the identification and signaling of its species, by explaining its origin and features. This rehabilitation project is launched in the frame of the collaboration agreement signed between FUNCI and the and the Environmental and Mobility Area of the City Council of Madrid.
Related News