In this interview, Umberto Pasti, one of the world's most renowned and atypical writers and landscape artists, gives free rein to his passion for nature, philosophy and art, and talks about his life and his involvement with the Yebala country in the North of Morocco.
Text and photos: Inés Eléxpuru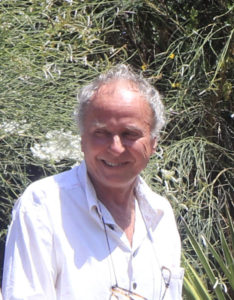 Umberto Pasti is a person trapped by horror vacui. That horror vacui typical of the art he loves the most, Islamic art, which takes over his whole life and fills his head, his houses and his gardens with brilliant ideas. Everything in him is intense and full, there is no room for emptiness. Tireless, he is currently writing his umpteenth book, in which he collects and brings to life, together with the photographer Ngoc Minh Ngo, the Islamic tiles and popular objects of northern Morocco, which he treasures in his house in Tangiers. His books are not the usual books on gardens or landscaping. Full of poetic and vivid descriptions, they manage to convey the energy that has driven him for much of his life to create gardens and spaces for literature and dreaming.
Settled in the north of Morocco for the last 38 years, more particularly in Tangier, where he spends part of his time, the Italian landscape painter and writer has realised his life's dream in his famous Rohuna garden, a few kilometres from the city, on a fabulous hill overlooking the Atlantic. His Moroccan gardens are such a dense amalgam of plants (Tangier's is home to more than 2,400 botanical species in just half a hectare) that you have to ask the plants for permission to pass through. In the different rooms of his houses, the eye does not know where to rest, and the soul of the objects – all of them ancient and unique – pervades everything. His houses and gardens are inhabited by goblins, fairies, and presences; the same ones that, according to him, urge him to pursue his dreamlike impulse.
But, beyond his exquisite taste and sensitivity for animating spaces, Umberto Pasti carries out a titanic work for the conservation of the plant diversity and heritage of this geographical area, through the collection and reproduction of dozens of endangered species. He also creates what is known today as "community". With his fluent Dariya (Moroccan dialectal Arabic) and his warm and familiar ways, Pasti not only blends in perfectly with his rural environment, especially in Rohuna, but he has also managed to form a solid neighbourhood fabric and involve the entire local community in his projects, giving them access to a dignity in a depressed environment where opportunities for development and creativity are scarce.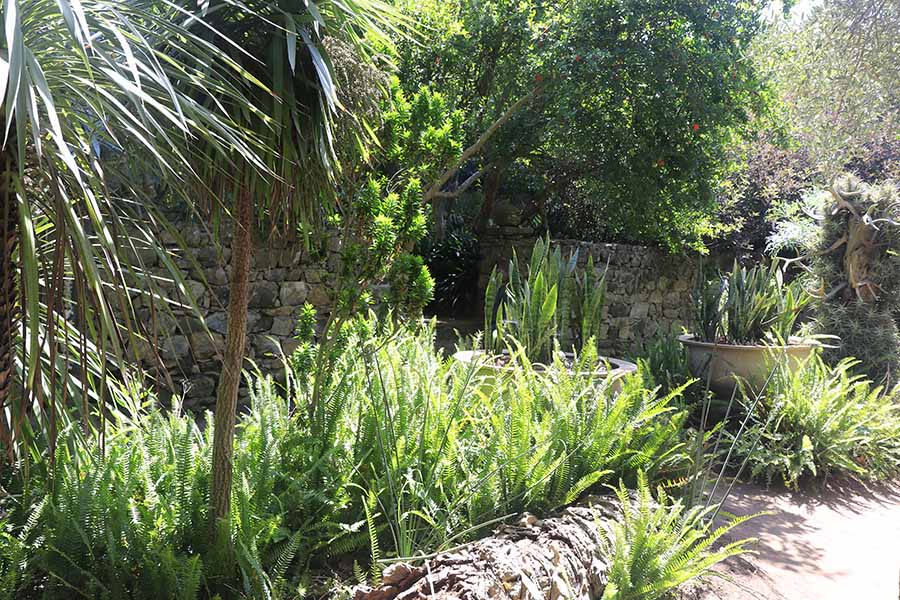 Q- Your basic training is in philosophy, what led you to study this discipline, and not botany or landscape architecture?
A- I have always liked philosophy, the world of ideas, especially Greek philosophy, but my passion for nature and gardens dates back to my childhood. I was a city boy, from Milan, but I always spent my holidays in the countryside, in Tuscany and other regions. I was never with the "signori", as they say, but with the young peasants, who were my age, six, seven, eight years old. That's how I discovered this unbridled love for nature, frogs, animals, cherries… I had a kind of physical need to be in nature, and got sick when I went back to the city. Together with the peasants I discovered sex, the smells of the earth… With my parents, life in the city was, you can say, bland, very bourgeois.
Q- How did you become a landscape designer and garden creator?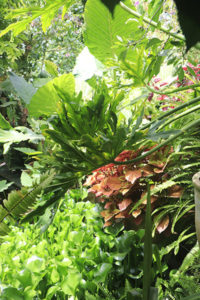 A- I had never dreamt of being a landscape gardener, I became one by chance. I arrived in Tangiers 38 years ago, and I wanted to buy my current house. There I discovered an old deaf-mute gardener called Mohammed, and while Stephan was talking and negotiating with the owners, I went deep into the garden with Mohammed. I had never gardened in my life, let alone thought of becoming a landscape gardener. I was passionate about art, I looked at houses, but I didn't even look at gardens. What I liked was the countryside, going to the mountains and valleys. In fact, I hated gardens. But when I saw Mohammed so mortified by the owner's greed and his phobia of plants, I said to myself: "we have to help this man and make this garden a marvel, make him proud of it". So I started buying books and studied for a whole year (I love studying, I do it for about three hours a day), as well as doing one silly thing after another, like planting tulips, because of my love for the Ottoman world. And so on for a year, until one day I said to myself: "Now you have to go further. You have to harmonise your love of the countryside and nature with the garden, which, in the end, is the same thing". I thought that what grew in the ditches was more important than what you saw in the cities, and little by little I started to transform the Tangier garden.
Apparently I succeeded, because, after three years, a rich Italian visited me and said, "I would love it if you could make me a garden in Puglia". To this, I replied, "Are you crazy? I'm not capable, I'm still doing this one…". But he insisted that he thought my garden in Tangiers was sublime, that it had an extraordinary magic, so I went to Puglia and he became my first client. That's how I started designing gardens, although I have no training. I have a sense of emptiness, of fullness, of proportions, but I am not a landscape designer in the classical sense.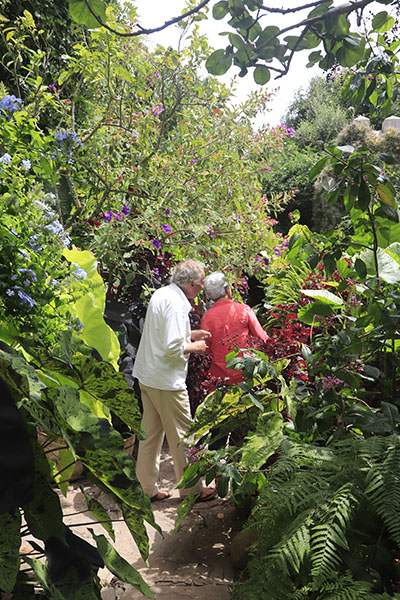 Q- But why Tangiers and not somewhere else?
A- I came to Tangiers because I had met Stephan and we had spent a holiday in Marrakech. I had been to Morocco before, but I didn't like it, because I loved Syria, Egypt, Turkey and I considered the Maghreb an uninteresting periphery. Being with some high-society friends from Marrakech, we couldn't take it anymore, so, one day, we rented a car and asked ourselves, "where is the furthest place away from this snobbish atmosphere? Tangier! Heading there we got lost and ended up in the Sidi Kacem valley, which was covered in acres and acres of Iris tingitana. As a child I was obsessed with irises; it was a fixation. I would fall into the streams and rivers on my way to collect Iris pseudacorus. So when we got out of the car, we laid down on the grass and said: "We're home, stop it, safi'!
Q- In addition to designing gardens with thousands of plants from all over the world, you also had a passion for art, especially Islamic tiles, which is reflected in the fabulous collections you have in your homes.
A- Yes, this can be traced back to the discovery of Egypt when I was very young. I went on a trip with a friend, and before visiting the pyramids, we went to Muslim Cairo, for me the most beautiful of cities. It was there that I developed a devouring passion for Islamic art, which has been my greatest obsession since I was fourteen years old. And yes, I have a predilection for certain periods of Islamic art, for textile art, carpets, calligraphy, Fatimid woodwork, Ayyubid ceramics… And since I have a studious nature, I started reading and educating myself in this topic. When I arrived here to Morocco, I realized that the Moroccan art was not understood, that it was despised by specialists. So I thought it was my duty to know it and protect it.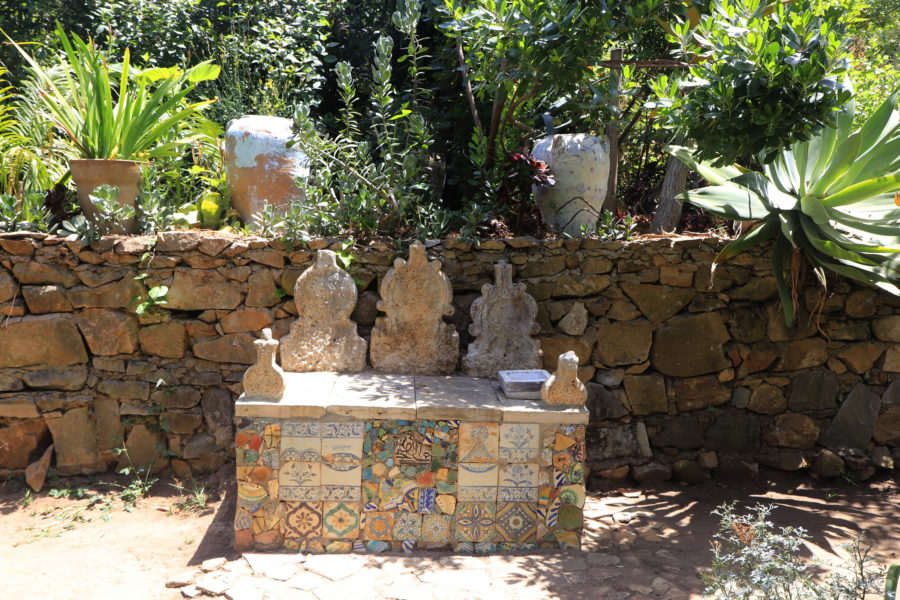 My houses are not beautiful, because I don't care about the beauty of the houses; my houses are simply full of beautiful things, because they are things that I have saved and recovered from bazaars and flea markets. That's when I realised that Moroccan art is just as beautiful as Egyptian art. It's just that it's probably much less known. We might say that it is a more provincial art, but it has a very interesting aspect to it. If you look at Syrian art, for example, it's a caliphate art, a court-related art. In Morocco there has been a bourgeois art, which is very peculiar, because it is an art related to everyday life; an art that is less palatial and much more linked to the 'streets'.
Q- And this love of Islamic art in general, and Maghreb art in particular, is the reason you came to take an interest in Andalusian art, which you know first-hand.
A- Yes, because for me Maghrebi art is totally linked to Andalusian art. Even the popular art of northern Morocco derives from the expulsion of the Moors, so I can see this continuity. It is very exciting to see how the painted wood of Yebala is nothing more than a revival of Andalusian art, taken up by the peasants of northern Morocco.
Q- Going back to gardens, your great work of art, your most famous creation is the garden of Rohuna, in the Tangier region…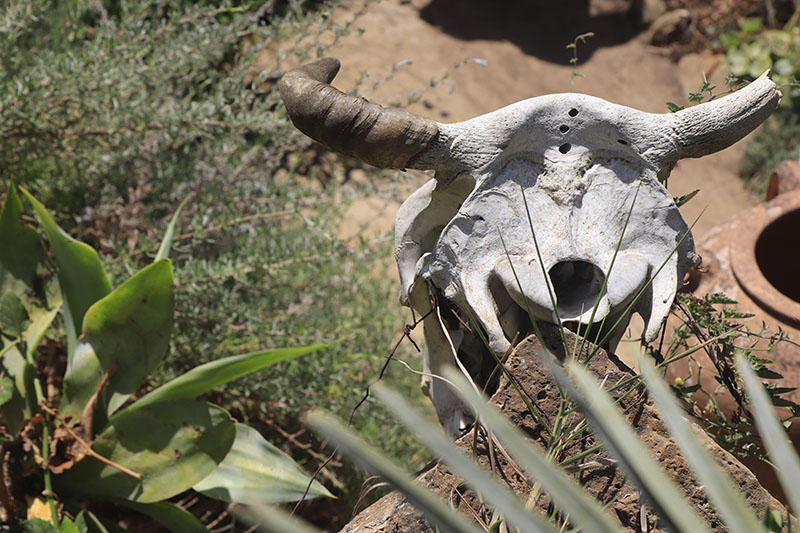 A- Yes, there is something about Rohuna that makes it very different from the other gardens I have made. This is because I created it with the same energy that goes into writing, because Rohuna was a blank page. There was no possibility of making a garden, because there was no access, there was no water, there was no land; there was nothing. This allowed me to be even more visionary. If I had already had elements, levels, etc. it would have been much more complicated. In this case, it is a completely invented garden, like a novel. The fact that I didn't have any reference points pushed me to work very hard.
Q- Rohuna is not only a fascinating garden with thousands of species and the fruit of a dream, but it is also a collective, community work. It must have been exhausting. What is the energy that allowed you to materialise this dream?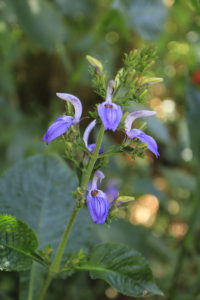 A- Well, yes, because Rohuna is a solo dream, a delirium, and at the end of the materialisation of this dream I understood that the only thing that matters to me is other people. It allowed me to move away from art and all the things that interested me in my youth, when I was a rather solitary person who loved poetry, literature, philosophy and plants. Over these twenty years, Rohuna taught me that I didn't care about that. That what really interested me was that young people learned to work, that we are happy together. Rohuna has allowed me to experience the cultural passage between the agricultural society and the horror of consumerism, capitalism and radical Islamism on the one hand, and the presence of radio and television on the other. When I arrived to Rohuna, there was no electricity. It was like being in ancient Greece. We all gathered in one room at night, because it was cold. The old people talked and the young people listened. I have known the world of Homer's heroes and that world has disappeared. At times, the project entailed despair, panic, but, in the end, I was able to carry it out because I told myself that the only important thing was to create an alternative, it was the others, based on the love I felt for those young people who worked for me. I told myself that, because of the love they felt for their past, for their flora and vegetation, my duty was to build an alternative as big as that of an ant facing two thousand elephants, and to try to give continuity to the culture of exchange, love, discipline, and reciprocity, around Eros and not death.
Q- You have sometimes mentioned that, although one would be tempted to see you as a collector of plants and art, in reality this collecting is not only the fruit of a personal passion to be surrounded by beauty, but also of the desire to preserve the memory of others.
A- Of course, because the identity of a people is expressed in its workmanship, in the things it creates. I think that, in this world of globalisation, flat and banal, in which we all have the same way of speaking, dressing and moving, it is important to preserve this identity. When I see a young Yebala take a wooden box in his hands to use it, and not to put it in a museum, I feel happy, and it's nice to explain to him that his grandmother used to put jewellery this way, and that these jewels were this way or the other. That's what I like about objects, that they express the culture of those who created them. And even if you get the impression that today kids only appreciate mobile phones and computers, in reality, they still have that memory in them. It is their specificity, their culture. I don't want this to be the same as Greenland or Connecticut, I want northern Morocco to be northern Morocco, and Connecticut to be Connecticut.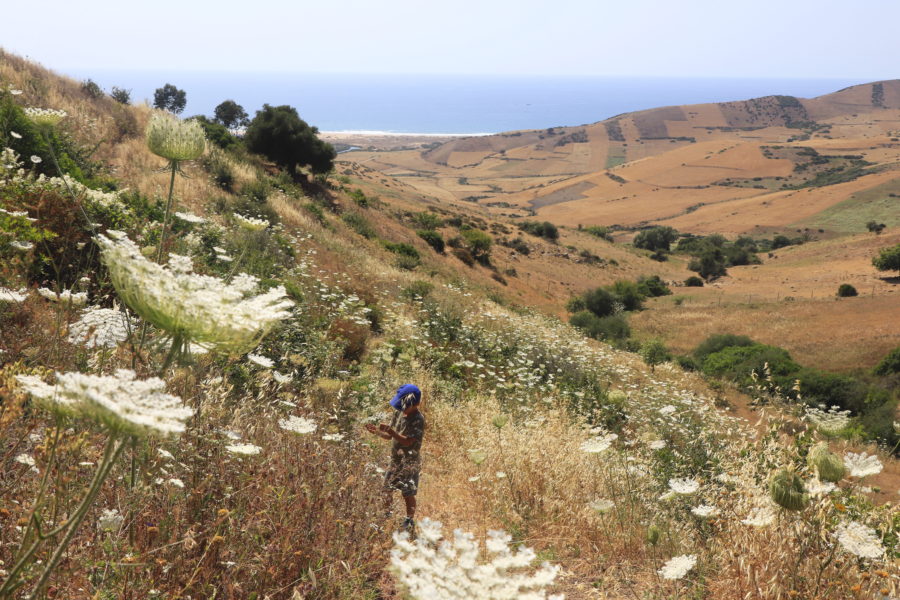 Q- You said before that your passion for plants came from your interest in the wild flora. How did you and how do you continue to collect all these endangered species and then recover and conserve them?
A- Well, I have the help of the people I have trained. It's very tiring, but, you know, I think it's my duty to conserve them – we all have a duty. In the north of Morocco, urban speculation is becoming more and more aggressive and with it the plants are disappearing. Yesterday I picked 130 Cistus ladanifer with the boys, which are endemic here because they become enormous, and although I was tired, I said to myself that it was my duty to save them.
Q- However, this conservationist vision has turned you into a character who is not always comfortable, who condemns the proliferation of concrete and the disappearance of biodiversity.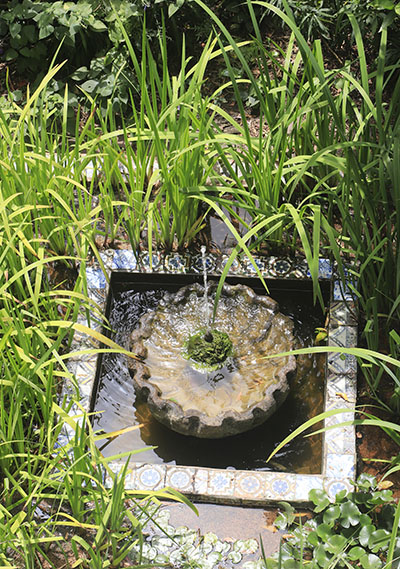 A- I am not always loved, because, after seeing the experience in Spain and Italy, in relation to unbridled urban planning, I go to the local authorities to explain how to urbanise with order and respect, to which they reply: "let us make our own mistakes". But unfortunately, once these mistakes are made, they are irremediable. Look at what has happened to a large part of the Spanish coast… I am convinced that in 50 years' time everyone will regret what is happening. We have to get ahead of that. And in the meantime, we have to save all these species in order to reproduce them and then reintroduce them when they develop strict protection laws. In that sense, we have to be like the Norway lobster, creating reserves of these threatened treasures. In spite of this, I am optimistic for one reason; because, although it is true that the authorities are going in the direction of concrete and grass, I see that the young people I work with, who are rural and underprivileged, are beginning to know the name of the plants, to respect them and see much further than the authorities. If rural people become aware of the importance of their heritage, the conflict between these two perspectives can be won in the long run. That's why the dissemination of knowledge is so important: botany, poetry, ancestral customs…
Q- Please tell me about this intervention that have led the Rohuna beach, this unique place, to have a four polo fields.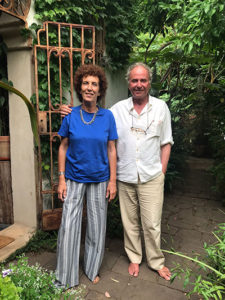 A- Well, this is due to a Frenchman called Patrick Guerrand Hermès, who fell in love with this valley and decided to build polo fields there, which, as you know, need a lot of water. He bought some land under the tutelage of the High Commissariat of Water and Forests; it was a maritime domain. In order to build these fields, he had to level the land, which he did by using sand from the large dune that existed. When he planted the grass, he realised that he did not have enough water to irrigate it. And as there is a river next to it, he built a dam to pump the water. This caused significant marine inclusions in the fresh water that killed the river, which killed many animals and caused the children of my village, who were in the habit of bathing in this dead river, to start catching rare diseases like meningitis. Since there was still not enough water for irrigation, he dug seven boreholes, one next to the other, which dried up one of the village springs. And all this for fields that are used at most three or four times a year.
****
But Umberto Pasti does not rest, despite his great achievements. One of them is undoubtedly the fact that he has managed to involve some 160 people from his environment (Rohuna), not only to take care of his large garden, but also helping them to develop and consolidate their talents and to market their creations. Such is the case, for example, of Najim, the carpenter who builds rustic arbutus furniture, the children who make toys and impressive plant fibre figures, the young women who create dolls, the makers of painted wooden houses, and so many others. To disseminate and sell his works, Pasti has organised exhibitions in Madrid, London, Tangiers and New York, and has created an association: Friends of Rohuna.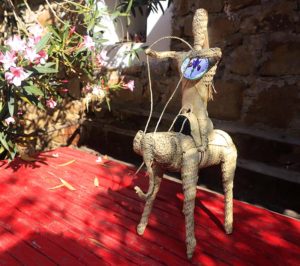 Now, Umberto Pasti aspires to rest and give his property to a foreign foundation established in Morocco. This way, he would ensure the continuity of his work, and the creation of small museums and thematic libraries for the public, while he would continue as a curator until the end of his days. His wish is that his legacy would remain for the enjoyment of the local people and that it could perhaps be replicated one day. "So, I could die serene. And not just for what these objects and plants mean, but for these young people involved in it all. I have to give them a future." In the meantime, his garden in Rohuna can be visited with prior arrangement and a small fee for the community that cares for it. Visiting it and devoting oneself to it is a balm for the soul, from which no one is spared.
To visit Rohuna, write to: umbertopasti@gmail.com
This post is available in: English Español