Olarizu Botanic Garden, Vitoria-Gasteiz, Spain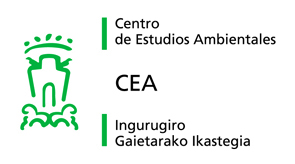 NAME Olarizu Botanic Garden
ADDRESS Jardín Botánico de Olarizu Casa de la Dehesa de Olarizu 01006 Vitoria-Gasteiz (Álava/Araba) Spain
WEBSITE https://www.vitoria-gasteiz.org
EMAIL AAGUT@VITORIA-GASTEIZ.ORG
PHONE 945162696
OPENING HOURS Visitors centre: Monday: 8-15 h. Tuesday-Friday: 8-20 h. Saturday, Sunday & public holidays: 11-20 h. Botanical Garden: Every day: 24 h.
OWNERSHIP  Public
DIRECTOR Agustí Agut Escrig
FACILITIES
• Herbarium
• Arboretum
• Seed Bank
• Computer Plant Record System
• Laboratories
• disabled access
AREA (IN SQM) 700000
NUMBER OF SPECIES 870 actually (1420 projected) + 250 wild species
COLLECTIONS European Forests Arboretum Olarizu Botanical Garden Lake Useful & Threated Plants Garden Olarizu Botanical Garden Hill Orchyds and Geophytes Grassland
CONSERVATION PROGRAMMES 2011-2012 "Characteristic and threatened flora conservation and reintroduction programme of Robledales isla de la Llanada Alavesa (LIC ES2110013)" 2012-2013 "Characteristic and threatened flora conservation ex-situ programme of Montes Altos de Vitoria (LIC ES2110015)".
RESEARCH PROGRAMMES Basque Country Threated Plants ex situ conservation in Seed Bank. Testing fisical control and eradication methods on Azolla filiculoides freshwater habitat invasions.
EDUCATION PROGRAMMES The European Forests Threatened Plants Conservation in Seed Banks The Olarizu Botanical Garden collections (guided tour) Plant Conservation in the Olarizu Botanical Garden (guided tour)
Olarizu Botanic Garden started to be developed from the onset of the 21st century when the Environmental Studies Center initiated the project development, becoming gradually a reality.
The main objective was the creation of a space aimed to different functions: Public park, botanical interest collections, education and communication center as well as research and development, and a place to visit integrated in Vitoria-Gasteiz tourist offer.
The garden includes an European Forests Arboretum, a lake with European helophyts collection, Orchyds and Geophytes Grassland, a hill with representative plants of the region (Álava) and an Useful & Threatened Plants Garden project hosting ethnobotanic collections of Basque Country threatened, rare, endemic and singular Flora is planned to be undertaken after this summer.    In 2010, the creation of a wild flora Seed bank started up, aimed to the plants conservation and production to complete the garden collections.