On a hot summer day of 1976, four artist friends met at the tropical conservatory of Golden State Park in San Francisco. It is the biggest park of the Unites States, much bigger than Central Park. With them, there were monitors and a cluster of slow-tech audio to carry out an experimental documentary called The Secret Life of Plants. It was a project for a scene of the film adaptation of the eponymous book, written by Peter Tompkins and Christopher Bird. A basic reading for all those interested in botany. Leading the group, there was Richard Lowenberg, today considered a guru of ecocultural activism. John Lifton had launched the experience Green Music, which predated works such as Data Garden today; Tom Zahuranec was specialized in biosignals in video format; and Jim Wiseman was fascinated by synthesizers.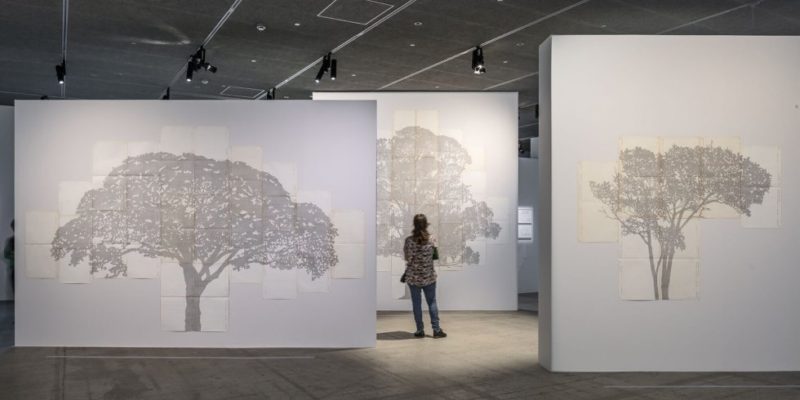 Among huge palm trees, banana trees and the huge leaves of cheese plants, the team's cables looked like tentacles that moved as if they had a life of their own, covering trunks, hanging from leaves and getting buried in the bushes. On the sides of these cables, little needles gathered bioelectric information on the plants, which were then translated by a machine into psychedelic images and a musical score. An audiovisual production that changed as visitors came and went, not being aware that they were participating in one of the first biosensitive works of art ever.
Since then, the world of art has taken on this form of reflection. If we see the video in 2020, this idea that deepens on ecology and ecosystems of information is not very different from today's artistic practices, especially among the younger generations and those researching on the Anthropocene, that umbrella term currently used to refer to a new geological era, where human beings are transforming the natural conditions of the Earth. The closest example is Tomás Saraceno (1973) and his recent exhibition at the Thyssen-Bornemisza Museum, in Madrid (Spain). According to ArtFacts, the website specialized on ranking artistic expressions, one of the most successful artists on this field, Olafur Eliasson (1969), will arrive to Spain on February 14th, to the Guggenheim Museum of Bilbao. His last exhibition in Spain, in 2003, was Seeing Plants, exhibited in the Glass Palace of Madrid.
Bea Espejo – El País
Translation: Alfonso Casani – FUNCI
Read more at: Botánica aplicada al arte (in Spanish)
This post is available in: English Español