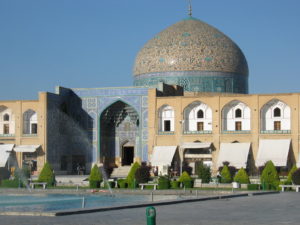 Our Iranian colleague Mohammad Motallebi has sent us the information of a tour and workshop on Persian Gardens organized by the Cultural Landscape Association of Iran. We hope that this event will be of your interest, which includes the visit of 12 historic gardens in Tehran, Kashan, Isfahan and Shiraz, among them Fin Garden, which was featured on the inventory of historic gardens on our website. This is the full text of the tour and workshop: Taste Paradise.
Persian Garden, with 2500 years history, is a well known style in the world. Besides overcoming the environmental restraints, creators of Persian Gardens have also manifested cultures and beliefs of people living in this land in their work; and that's the reason orientalists have known Persian Garden a symbol of 'Promised Paradise'. Persian Garden's structure is in a great harmony with its natural and cultural surroundings and cannot be identified segregated from Iran's characteristics and peoples' culture and belief.
Landscape professions
In collaboration with Iranian Society of Landscape Professions (ISLAP) as an IFLA Member and support of Toseh Safar Aria Travel Agency and Sepand Exchange Co., Cultural Landscape association is planning to organize a specialized tour and workshop called 'Taste Paradise' in an international level for the experts, in order to get a better global recognition for Persian Garden and the elite to know it further. This is a unique opportunity for Landscape professionals, architects, botanists and Landscape historians to exchange information with Iranian specialist experts while visiting 12 Persian Gardens.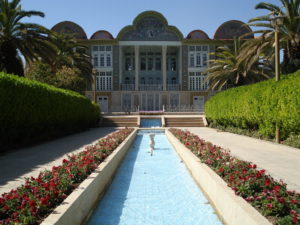 'Taste Paradise' is the very first event in a row of workshops programmed to know Iran's Cultural Landscape, held in 4th-10th May 2013. Participants in this tour and workshop will enjoy visiting Persian Gardens in the cities Kashan, Isfahan and Shiraz after a day of workshop in Tehran. In order to raise its quality, this workshop is only available to a limited number of people (20) at the time, so it would be better if applicants register earlier not to lose the chance.
This post is available in: English Español