The next edition of the 7th World Environmental Education Congress will be held in Marrakech from 9th to 14th June, organized by the Mohammed VI Foundation for the Environmental Protection, which is a Med-O-Med member and a close collaborator, and belongs to the WEEC Network.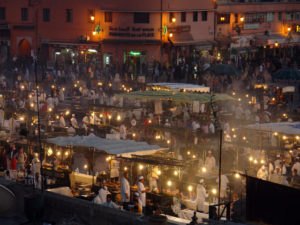 The Islamic Culture Foundation through the Med-O-Med Program, and in this occasion working from its office in Rabat, is going to take actively part in it. We will participate through different communication formats, since education is one of the Med-O-Med pillars.
The WEEC is a Global Worldwide Network of debate and research. The Network was established to give the Congresses continuity. The world meetings are coordinated by a Permanent Secretariat based in Torino, Italy, coordinated by the Istituto per l'Ambiente e l'Educazione. It aims to promote exchanges of experiences, thought and proposals about the main topics in environmental education and seeks to create a worldwide community of research and practice in environmental education and sustainability.
The main topic of the Congress is "Environmental Education in Cities and Rural Areas: Seeking Greater Harmony", along with 11 thematic niches relevant to the key issues on that question.
Congress venue: Palais des Congrès de Marrakech,
Dates: 9th to 14th June
For more information please click in the link below:
7th World Environmental Education Congress
This post is available in: English Español