Under the patronage of H.E. Sheikha Hind bint Hamad Al-Thani, Qatar National Library (QNL) will host the Gardens of Al-Andalus exhibition from 7th June to 13th September 2018. Created by the Islamic Culture Foundation of Madrid (FUNCI), the exhibition highlights the importance of gardens in Islam and displays the plants, tools and gardening methods used by Muslims in Andalusia. It was brought to Qatar by the Qur'anic Botanic Garden after successfully being exhibited in various countries in the Mediterranean and the Gulf. The exhibition is part of FUNCI's "Med-O-Med, Cultural Landscapes of the Mediterranean and the Middle East" network, a platform spanning 23 countries in the region, aimed at the preservation of our natural and cultural heritage, as well as development and education.
Al-Andalus refers generally to the area of the Iberian Peninsula governed by Muslims from the 8th century to the 15th century, which gave its name to the modern region of Andalusia in southern Spain.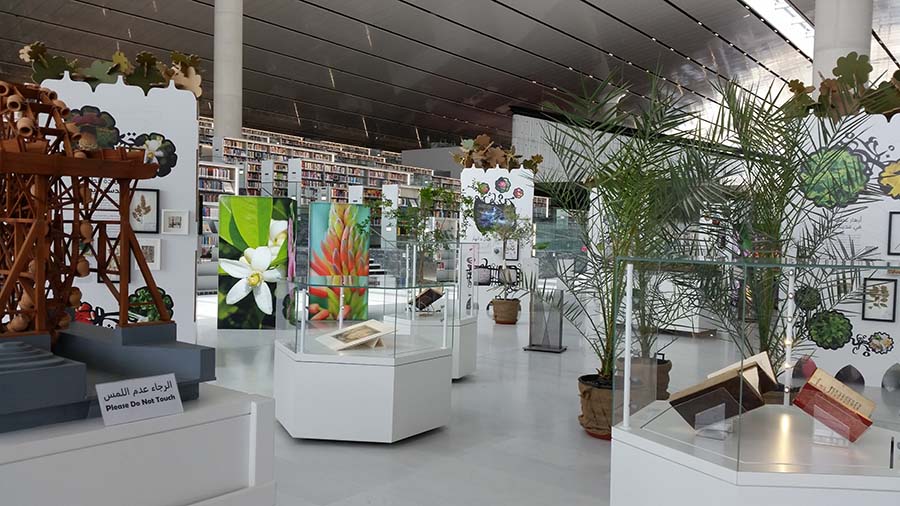 In conjunction to the exhibition, the Library has uncovered various manuscripts, photographs and rare books related to the topic. The exhibition will display multiple scale models depicting the most significant gardens of Al-Andalus, as well as numerous olfactory devices, which allow one to sample some of the botanical species, used at the time.
Related rare books, manuscripts and photographs from the Library will accompany the exhibition. It highlights plants and tools used in important Islamic gardens.
The exhibition has recreated a series of 3-meter-tall towers displaying botanic species, historical drawings, and the ancient botanical sheets that reference Al-Andalus' gardens, orchards and properties. The towers evoke the wind towers common in the traditional architecture of the Arabian Peninsula, which were used to naturally cool and ventilate buildings. The models represent the different types of Andalusian gardens, as well as water mills.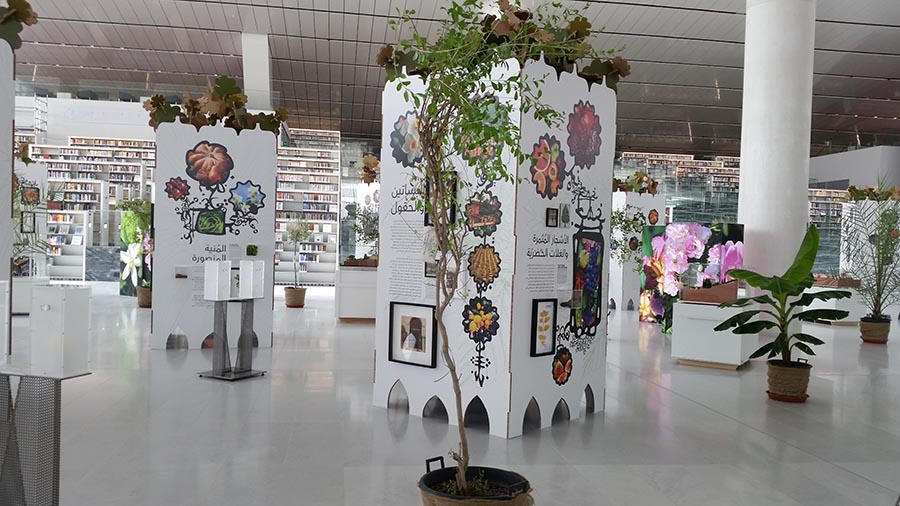 "Gardens and the natural world are an important part of Islam, and the gardens of Andalusia represent a unique blend of Arabic and European cultures. This exhibition explores the botanical, architectural, scientific, spiritual and artistic aspects of these gardens to present a holistic view of these important cultural and historical creations," said Dr. Sohair Wastawy, Executive Director, QNL. Ada Romero Sanchez, Special Collection and Exhibitions Coordinator at QNL, said: "This exhibition presents the library's visitors with an opportunity to learn about the Islamic civilization's unique approach to preserving nature. The design and content of the exhibition also allow visitors to learn about the historical interconnections between Spain, Qatar and the wider Muslim world. We invite everyone to visit the exhibition and also make use of the Library's wealth of other resources."
Talking about the exhibition, President of FUNCI, Dr. Cherif Abderrahman Jah, said:
"Al-Andalus was a veritable laboratory for the study and dissemination of the Islamic sciences, inspired by the Holy Qur'an, and one of the greatest examples of peaceful coexistence between cultures. As a result, FUNCI sees the Al-Andalus garden as a metaphor which can serve to regain the seed of the values inherent in Islam, and invites all Muslims, in this holy month of Ramadan, to rethink the message in the Qur'an and to acknowledge the value of the Ummah and the need to restore its balance."
This post is available in: English Español