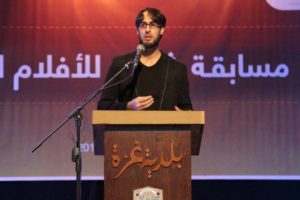 The contest is a creative and successful initiative launched by Gaza municipality for involving the population in environment preservation. Indeed, the Gaza municipal sector has been suffering from lack of resources and tottering infrastructure prompted by the crippling Israeli blockade. As a result, the Gaza Municipality has had no capacity to address mounting concerns and environmental threats.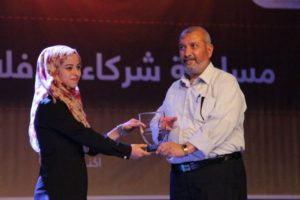 Gaza is threatened with a water scarcity and pollution crisis. The United Nations estimates that 96 per cent is unsafe for drinking. About 778 underground wells were damaged during the 2014 war on the Strip, of which only 162 have been fixed. Poor infrastructure has to led to approximately 100 million cubic metres of water being lost annually. The municipality also faces difficulties to undertake repairs, as the necessary building materials are either difficult or impossible to import due to the Israeli siege and trade restrictions. These obstacles have led the municipality to look towards awareness campaigns.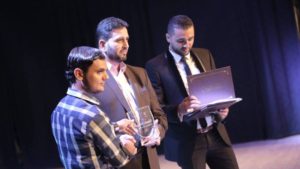 The population response has overpassed the initial expectations. After two months, 280 people were registered and the promotional video of the shortlisted films alone gathered over 60,000 views. Finally, fifty films have been submitted on environmental issues, such as water conservation and cleanliness. The votes of the public on social media comprised 30 per cent of the final result, and another 70 per cent by the judges. While only four participants received awards, the municipality plans to use all nine shortlisted films in awareness campaigns. The four winners were the following:
• First place: A clown and the environment. Karam Alhow.
• Second place: A glass of water or a glass of money?. Mahmoud Hatoum, Ibrahim Abu Nada, Yahya Raqab.
• Third place:The drop that knocks you off the edge of comfort. Marihan Sawafiri and Maha Abadla.
• Fourth place:Cheapest there is, most precious when gone. Mohammed Shaer and Mohammed Kullab.
Source: MEMO Middle East Monitor  Middle East, News, Palestine, Videos & Photo Stories
This post is available in: English Español