Morocco has the ambitious commitment to reduce drastically carbon dioxide emissions and its current 94% dependence on fossil fuels by covering 42% of primary energy needs with renewable energy sources. In this context, King Mohammed VI inaugurated on February 4, 2016 the installation of Noor 1, the 160 MW thermal solar plant that represents the first phase of the Ouarzazate solar complex, the largest solar thermal power installation in the world.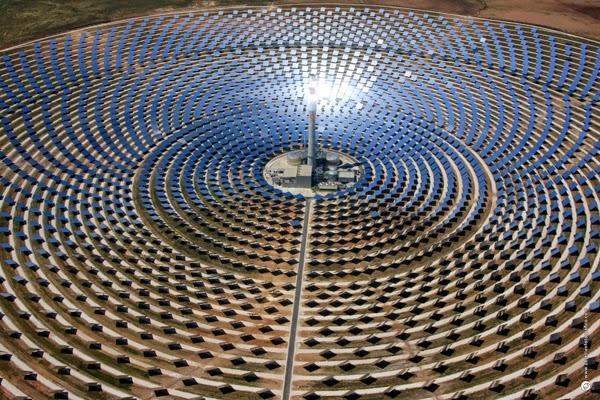 Ouarzazate complex also will house a solar power plant that has not yet been assigned. This project is driven by the Moroccan Agency for Solar Energy (Masen), an agency of the Government of Morocco that represents the largest solar energy project in the country, in line with the commitments adopted at the Summit on Climate Change COP 21 held in Paris in December 2015. Indeed, the opening of Noor 1 was scheduled for then, but has been delayed to coincide with the start of preparations for the new climate summit, COP 22, to be held next November 2016 in Marrakech. All facilities incorporate a system of molten salt storage that will allow to generate electricity in the absence of sunlight. Noor 1 and 2 is expected to be fully operational by 2017.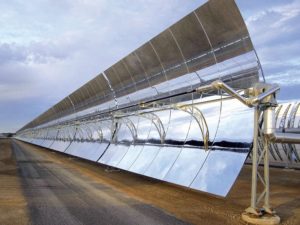 The consortium led by the Saudi company Acwa Power, with the Spanish Acciona as main builder was awarded the concession for the construction of Noor 1 in September 2012. Several investors, including the African Development Bank, the World Bank, the European Investment Bank and several private partners, are financing the Ouarzazate solar complex. In fact, the opening ceremony has had a strong international presence represented by acting Foreign Minister of Spain, José María Margallo and the French Minister of Ecology and Sustainable Development, Segolene Royale, among others.
This post is available in: English Español