The Islamic Culture Foundation, through its programme Med-O-Med and represented by its President, Cherif Abderrahman Jah, has just signed the Cooperation Agreement for the Implementation of the Project of the Andalusian Public Garden with the Algerian Agence de Promotion du Parc des Grand Vents ('Promotion Agency for the Park of Strong Winds'), represented by Mr. Abdelatif Bettiche.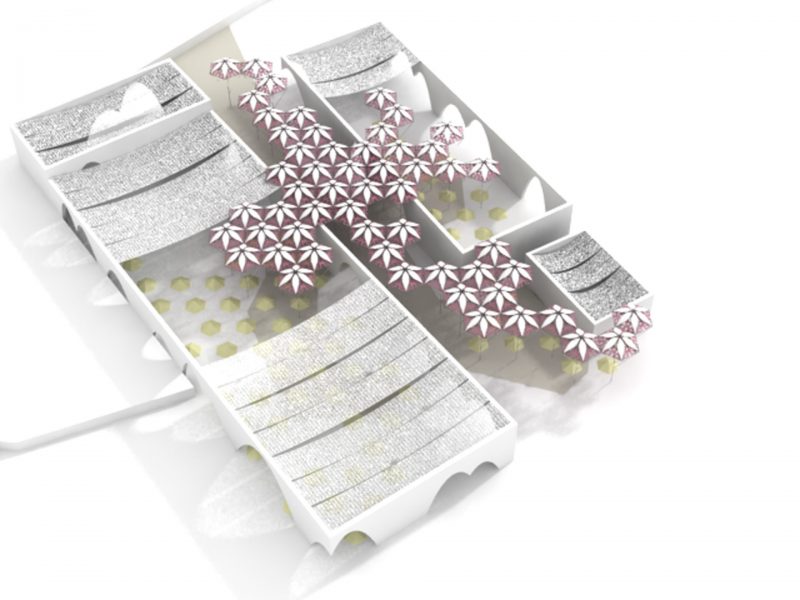 This project has a strong social dimension, since it involves the creation of a garden with spaces for leisure and education. It is, in turn, framed within the environmental initiative 'Dounya Park' in Dely Ibrahim, a populous neighbourhood of Dely Ibrahim on the periphery of Algiers.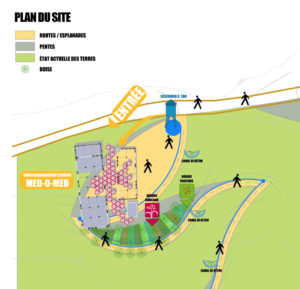 Covering some 1,000 hectares, this new common space, in which several countries have created gardens and parks in varied styles, provides relief for the Algerian capital, as it is densely populated and has an intense traffic of vehicles.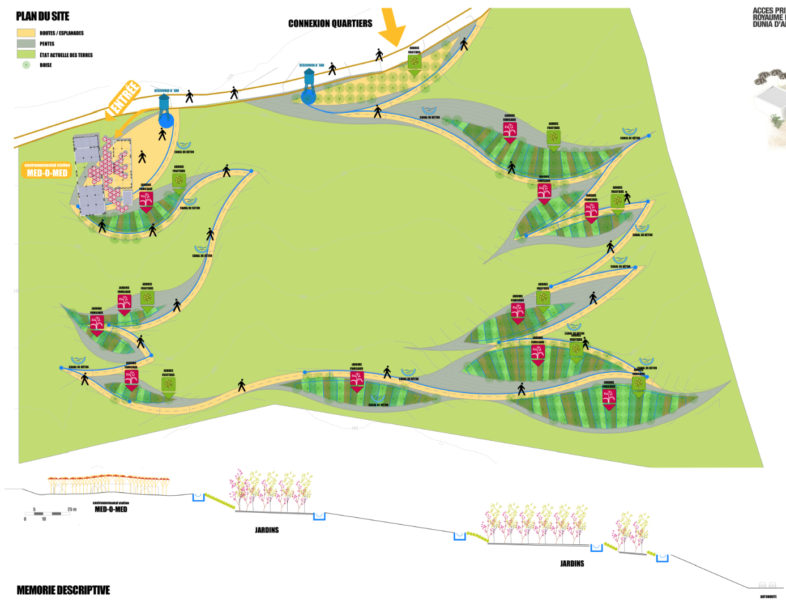 The design of the Andalusian Public Garden is a contemporary take on the Hispano-Muslim garden of an agricultural character, that will cover an area of 7 hectares. It includes a long promenade bordered by a ditch aimed at aesthetic pleasure, but also at the irrigation of the planted trees and other vegetation typical of the Mediterranean region along the terraces. It is also possible to cultivate family-owned orchards in those terraces, directly run by the people of Dely Ibrahim.
Next steps to be taken
The construction of an Interpretation Centre is foreseen, in which a programme for environmental and cultural awareness will be introduced and different educational activities for school students and the general public will be implemented.
The maintenance of the project will build on the use of traditional and non-traditional practices with environmentally-friendly local materials and techniques. Some of these practices are related to the use and management of water resources, as well as the use of renewable en energy installations.
Several landscape areas will be created intended for purposes for scientific, pedagogical and recreational purposes.
The project is handled by the architect Manuel Ocaña and the landscaper Teresa Galí-Izard and it is being developed in close cooperation with the Ministry of Spatial Planning and Environment Territorial in Algeria and the Spanish Embassy in Algiers.
This post is available in: English Español