Next 9th June, the 7th Environmental Education Congress will begin in Marrakech, organized by our collaborator, the Mohammed VI Foundation for the Protection of Environment, based in Rabat, together with the WEEC Permanent Secretariat (WEEC Network). More than 1200 participants from 105 countries will be attending the Congress.
The main topic of the Congress will be "The environmental Education in Cities and Rural Areas: Seeking Greater Harmony", which includes 11 relevant thematic areas regarding the last trends in environmental and sustainable education.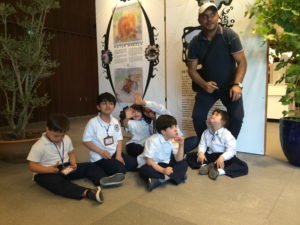 During 4 days, the participants will be attending oral presentations, poster sessions, round tables, workshops and meetings. As a part of the programme, parallel events will be organized where important international organizations and environmental Moroccan associations will take part in it. Furthermore, guided visits are offered to natural environmental places with a high ecologic interest.
International organizations
Key note speakers representing international organizations such as United Nations, ISESCO (Islamic Educational, Scientific, and Cultural Organization); Research Foundation for Science, Technology and Natural Resource Policy, among others, are also invited to take part in the Congress.
Following Med-O-Med working lines and together with our FUNCI office in Rabat, we will be participating actively through different presentations. Ines Eléxpuru will give a lecture about "The nature and Islam"; Yolanda Guardione will be coordinating the NGO Forum, a platform for networking and an opportunity for collaboration between the various stakeholders from an international perspective. Finally, Ana Martin, project technician at FUNCI will be presenting a poster about the Med-O-Med education programme and the projects in Morocco.
This post is available in: English Español