Todmorden is considered the most edible town in the world. Located in West Yorkshire, England, it has attempted to confront hunger, malnutrition, pollution and climate change, by developing several vegetable gardens, and consequently becoming self-sufficient. Furthermore, this action has helped them to bloom the city and to encourage civic solidarity.
It has 15.000 inhabitants and for decades it was another trivial British countryside town. Nevertheless, these last years it has developed a world renown project called Incredible Edible, that is understood as an innovative collective agriculture's production experience.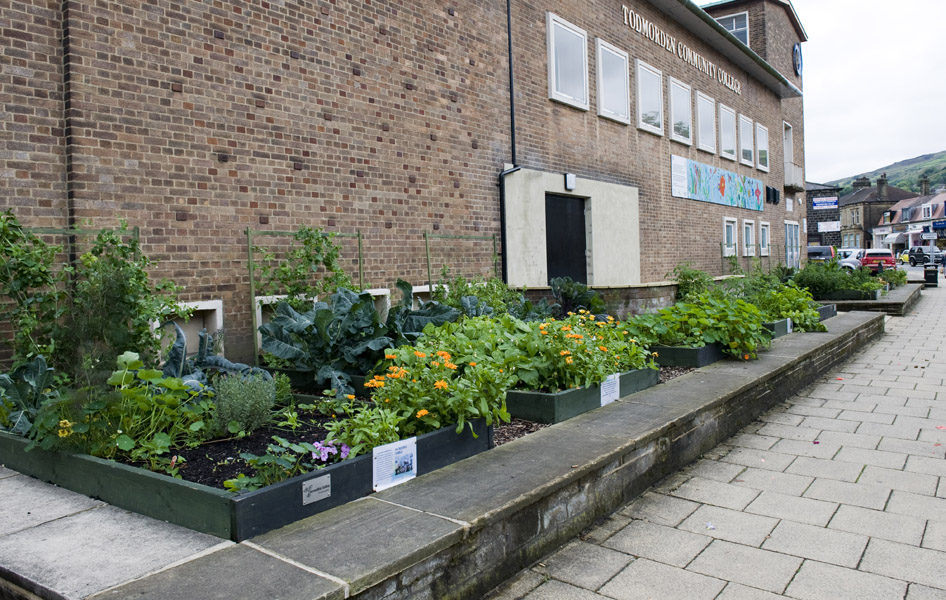 Its main purpose is to use public spaces in order to sow foodstuff. After their flourishing, the products are available freely for everyone wishing to pick them, even if they are tourists.
In Todmorden they seed vegetables, herbals and fruit trees, in more than 70 different public spaces. The project is maintained by a 280 volunteers network, who work two mornings each for sustaining their crops. This task allows them to feed themselves during all year.
This initiative aims to cover three main fundamental areas: to seed free food for the community, to support and promote local farmers, and last but not least, to involve young people and all citizens through an integral pedagogical network.
Definitively, Todmorden presents itself as an encouraging project defending alimentary sovereignty that should have worldwide influence.
This post is available in: English Español