Nazarí Garden – Vélez de Benaudalla, Granada, Spain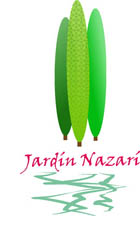 NAME Gardens of the Generalife
ADDRESS Plaza de la Constitución,1 18670 Vélez de Benaudalla Granada
WEBSITE https://www.velezbenaudalla.org/rutas-turísticas/rutas-patrimonio-historicos/el-jardín-nazarí-generalife-chico/
EMAIL TURISMO.VELEZB@DIPGRA.ES
PHONE (+34) 958 65 80 11 – (+34) 607527556
OPENING HOURS Wednesday to Saturday 11:00-13:00hrs 16:00-18:00hrs Sunday: 11´00-13´00hrs
DIRECTOR Council of Vélez de Benaudalla
AREA (IN SQM) 7000 M2
NUMBER OF SPECIES 101
COLLECTIONS
• Trees.
• Climbing Plants.
• Hedge.
• Shrub & dwarf shrub.
• Aromatic plants.
• Bulbous plants. & rhizomes.
• Perennial plants & Creepers.
• Orchad.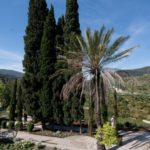 The Nazarí Garden in Vélez de Benaudalla (Granada) is an exceptional example of Islamic garden of great historic value, enhanced by the fact that this is one of the very few gardens preserved in Andalucía (Granada's Generalife being the greatest exponent of this art). Many professionals in this field consider the Garden of Vélez de Benaudalla the second most important of its kind, as it is now known as "Generalife Chico" (Small Generalife).