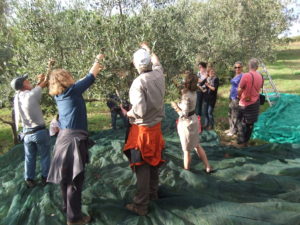 As a result of the evaluation of experts in a  meeting held in Malaga at the Centre for Mediterranean Cooperation (IUCN) premises on 8-9 July, 12 tourism packages are ready to be part of the Mediterranean Experience of Ecotourism (MEET) catalogue. These 12 destinations are located in Med-O-Med area, three destination from Spain,  and six of them are located in  Jordan and Lebanon.
The catalogue has been elaborated as final product of MEET programme.  This 2007-2013 ENPI CBC Mediterranean Sea Basin Programme is a multilateral Cross-Border Cooperation initiative funded by the European Neighbourhood and Partnership Instrument (ENPI). The Programme objective is to promote the sustainable and harmonious cooperation process at the Mediterranean Basin level by dealing with the common challenges and enhancing its endogenous potential. It finances cooperation projects as a contribution to the economic, social, environmental and cultural development of the Mediterranean region.
Indeed, according to the World Tourism Organization, ecotourism is a major trend with a growing Demand for consumers for packages which offer responsible travel to natural areas, conservation of the environment, and improvement of the well-being of local people. The Mediterranean area is one of the most interesting regions in the world in terms of ecotourism potential. The high diversity of landscapes and ecosystems together with the unique socio-economic and cultural mosaic provide suitable conditions for the development of ecotourism.
In order to foster the diversification of tourism offered and a better seasonal distribution of tourism flows, the Mediterranean Experience of Ecotourism (MEET) project aims to improve the sustainability and the rationalization in distribution of the tourism sector in the Mediterranean region. In the framework of cross-border cooperation within the European Neighborhood Policy Instrument (ENPI Med), under the strategic line "Promoting the sustainable tourism for the socio-economic development and enhancement of territories", this strategic project, led by the italian institution Federparchi involves not only Italy but other nine Mediterranean countries:  France, Spain, Jordan, Lebanon, Egypt, Malta, Cyprus, Greece and Tunisia.
Eighteen protected areas in six countries will be the first ones to be tested by selected outbound tour operators, especially from North America, Canada, Australia and United Kingdom, in a round of familiarization trips that will be organised next September to November.
Four additional ecotourism packages that include six singular protected areas will be approved  an incorporated to MEET catalogue after carrying out the required test for quality  improvement  and fulfilling the criteria set.
The pilot selected packages are the following:
Lebanon
"Lebanese Myths, Forests & Adventure". (Jabal Moussa, Tannourine and Ehden Nature & Biosphere Reserves)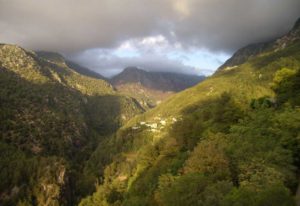 Jabal Moussa is an outstanding Biosphere Reserve located in Keserwan-Jbeil area, Lebanon. it covers an area of 6500 hectares at an altitude ranging between 350 and 1700 meters; extends to 500 meters beyond the rivers of Nahr Ibrahim to the North and Nahr El Dahab to the South.
Jabal Moussa, which overlooks the Mediterranean Sea to the West, reflects a true mosaic of ecological systems. These systems broadly represent the biogeography region of the evergreen sclerophyllic shrubs and forests within Mediterranean biomes. A dominant feature of the biosphere reserve is its pristine world of steep, verdant mountainsides rising from a river lined with cool aromatic sycamore trees, to reach summits of statue-like karstic rocks.
"Cedars to Sea: The ancient Phoenician playground". (Al Shouf and Tyre Reserves)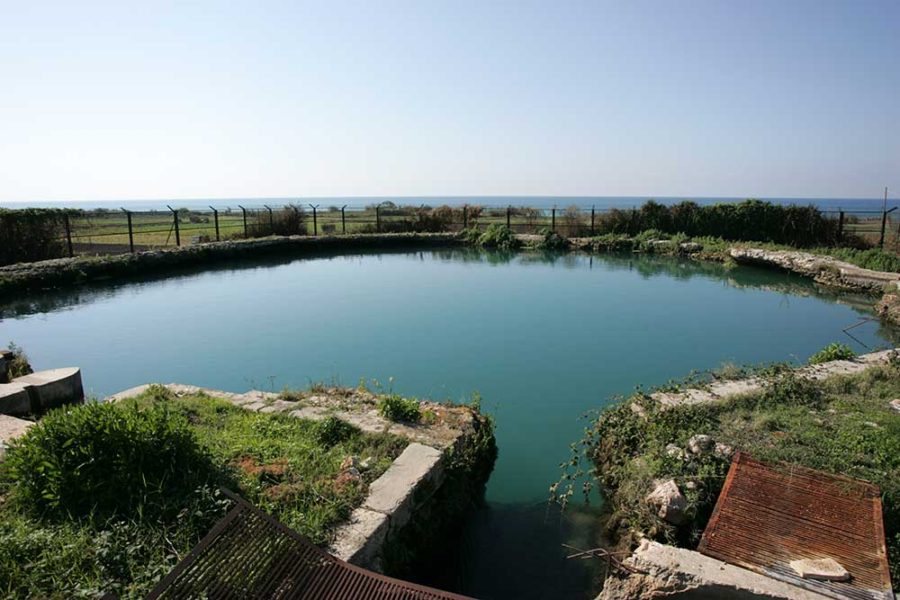 Tyre Coast Nature Reserve (TCNR), which area is about  an area of  380 hectares, it  is located immediately South of city of Tyre. The Reserve is the biggest and most beautiful remaining sandy beach in Lebanon. It is characterized by its ecological, marine and coastal ecosystem. In addition, it is an important nesting site for migratory birds and the threatened sea turtles. The natural reserve contains fresh water estuaries and springs that outflow to the sea thus creating a fresh/ marine water interface. Both visitors and scientists recognize it as one of the most beautiful and scenic beaches in Lebanon, with the widest biodiversity.
The largest of Lebanon nature reserves, Al-Shouf Cedar Nature Reserve, covers an area of 50.000 hectares, from Dahr Al-Baidar in the North, to Niha Mountain in the South, equivalent to about 5% of the overall area of Lebanon. Blanketed with oak forests on its northeastern slopes and juniper and oak forests on its southeastern slopes the reserves most famous attractions are its three magnificent cedar forests of Maasser Al-Shouf, Barouk and Ain Zhalta – Bmohary. These Cedar forests account for a quarter of the remaining cedar forest in Lebanon, and some tress are estimated to be 2,000 years old. The size of the reserve makes it a good location for the conservation of medium size mammals such as the wolf and the Lebanese jungle cat, as well as various species of mountain and plants.
It organizes and monitors various important programs: Research and monitoring, Rural Development, Environmental Awareness, Capacity building and remarkably Ecotourism where the link between tourism and protected areas is becoming more important as tourism activities are relying more on natural heritage combined with cultural heritage in supporting conservation initiatives. Ecotourism is a tool for conservation that contributes to the quality of life and economic opportunities of local communities. Indeed, 70 different products are made by women  using traditional methods preserving cultural heritage and, at the same time, benefiting the local communities directly.
France
"The Undiscovered French Riviera". (Port-Cros National Park)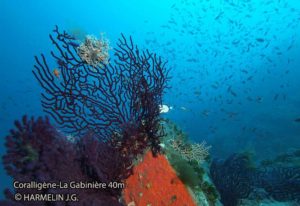 Port-Cros, established in 1963 and designated as a National Park, Pelagos Sanctuary and Natura 2000 site, it is one of the oldest National Parks in France and the first Marine Park in Europe. The land area covers 25,787 hectares, and a marine National Park has an area of 123.900 hectares.  It is one of the oldest National Parks in France and the first Marine Park in Europe. The Park clearly demonstrates that protection and well-managed tourism can preserve and restore ecosystems while providing local communities with substantial economic benefits. With an exceptional marine and terrestrial biodiversity and a great landscape diversity, the park attracts millions of tourists every year who come to explore its underwater world, its beaches and its blissful bays.
"Hike Up a Gourmet Appetite in Cevennes". (Cevennes National Park)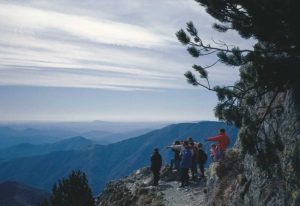 Cévennes National Park, declared UNESCO Biosphere Reserve in 1985, it is characterized by a cultural heritage as expressed through oral and written traditions reflected  in food and agriculture techniques. Concerning natural heritage,  Cennenes National Park meet about 11.000 vegetable species and 2410 animal species. The fauna boasts a great variety of species: 70  species of mammals, 195  species of birds, 18 of amphibians, 17 species of reptiles, 23 species of fish, and from the 2,000 invertebrate species living in the Park, 1.824 are insects.
Greece
"The untouched heart of the Greek islands". (Regional Marine Park of Northern Karpathos, Saria and Astakidonision)
The Regional Marine Park of Northern Karpathos, Saria and Astakidonision, located in  Karpathos island, covers 34.600 hectares of land and sea of North Karpathos, in the Southern Aegean sea. This includes the corresponding Natura 2000 site, classified as a Special Protection Area and  a Site of Community importance enriched by  the traditional villages of Olympos and Avlona, located in the hinterland of the Marine Park, contributes to the area's unique rural character. Concerning natural heritage, due to its paleogeography, covers a variety of habitats and hosts rare and endemic species on a national and European level. In addition, the surrounding sea has been identified as a habitat of the most endangered marine mammal of Europe, the Mediterranean monk seal Monachus monachus.
"From Mountains to the Sea: Trail of the Gods". (Samaria National Park)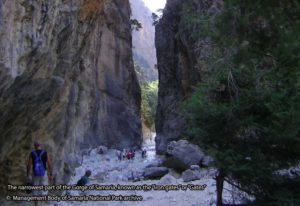 The Samaria National Park, White Mountains, established in 1999, it is a 58,000 hectares multi-designated area such as National Park, Wildlife Refuge, Biosphere Reserve through the MAB Programme of UNESCO, Biogenetic Reserve (CoE) and Important Conservation Bird Area (IBA), while the Core Zone (Samaria Gorge) has received the European Diploma of Protected Areas from the Council of Europe.  The area is especially rich in geomorphologic configurations, different types of ecosystems, endemic species of fauna and flora and supports the continuum of traditional human activities. The reserve is actually an amalgam of different types of landscapes: mountain, meadows, alpine "desert" areas, plateaus, gorges and cliffs and coastline.
Jordan
"Walking History". (Dana  Biosphere Reserves)
Established in 1993, Dana Biosphere Reserve is Jordan's largest biosphere reserve, covering 29.100 hectares of some of the most diverse landscape in Jordan. In 1994, the Royal Society for the Conservation of Nature (RSCN) instituted the first protected area management plan in Jordan at Dana, creating an internationally -recognized model for the integration for the conservation with socio- economic development. Therefore, concerning natural heritage  the reserve is home to hundreds of species living within diverse ecosystems and habitats. 216 different species of birds, many of which are globally threatened, and 38 mammals, which include the Nubian Ibex, Eurasian lynx, hyenas and Blanford's fox. Concerning cultural heritage, at the eastern edge of the reserve, lies the Ottoman village of Dana, first heritage village after its restoration, whose function today is inherently connected with the socio-economic programs and eco-tourism activities built up by the RSCN.
"Wet and Wild Discovery". (Mujib & Ajloun Biosphere Reserves)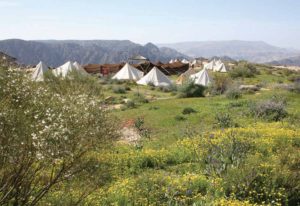 Ajloun Forest Reserve was established in 1987 to help conserve the important evergreen Oak forest ecosystem. Its trees account for a significant part of Jordan's forested area, with an area of 1,300 hectares, home to a diverse collection of plant and animal species. Concerning natural heritage recovery, RSCN initiated a captive breeding program aiming to reintroduce the locally extinct Roe Deer in 1988 , RSCN has managed to release a number of Roe Deer into the reserve, where they have continued to grow within their natural habitat.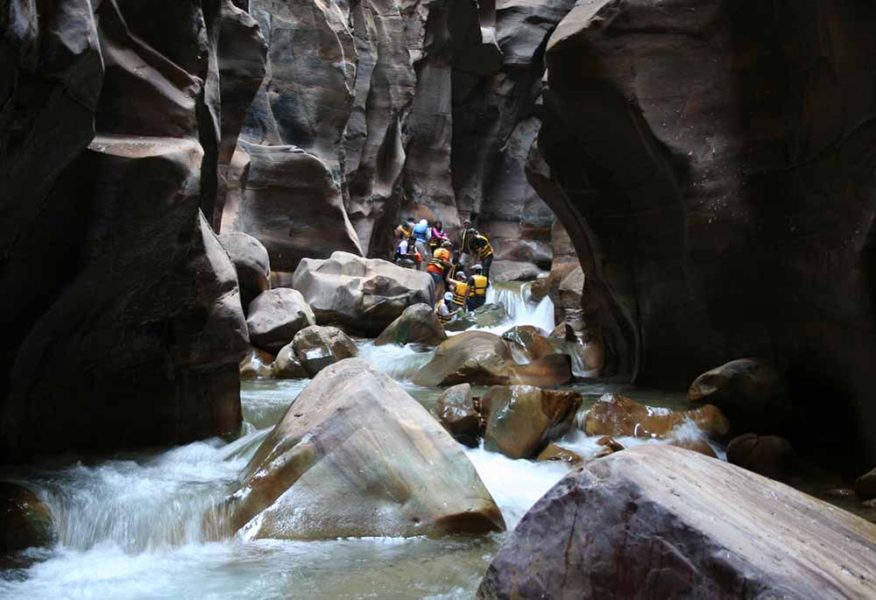 The Mujib Biosphere Reserve, established in 1985 , covers an area of 21.200 hectares bordering the Dead Sea at lower than 416 meters below sea level, which makes it the lowest reserve on earth. It serves as an internationally- organized staging ground for migratory birds such as white storks and Levant Sparrows. At least nine species of birds of prey are known to breed in the reserve, including the little Owl and Long- legged Buzzard. The Mujib Biosphere Reserve is also the national home of the Nubian ibex, a large mountain goat that was a symbol of the moon god during the reign of the Queen of Sheba. Once on the brink of extinction in the kingdom , the Ibex captive breeding program was initiated by the Royal Society for the Conservation of Nature in 1989 and over 90 Ibex live in the Reserve today.
Concerning cultural heritage, archaeologists have identified Wadi Mujib as a human habitation site since the Copper Age (4500-3200 BC). During biblical times ,the Mujib river served as a major geographical and political boundary between the kingdoms of Moab and Ammon. Once a busy commercial area for salt and oil, villagers now depend on farming for their livelihoods.
Italy
"Central Italy's undiscovered beauty". (Monte Rufeno Nature Reserve)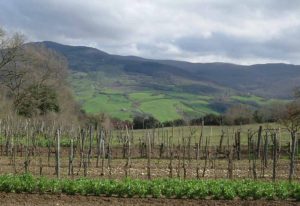 Monte Rufeno Nature Reserve, that was established in 1983 covers about 3,000 hectares of protected area dominated by mixed oak woods, Mediterranean maquis, and reforestations with conifers, some rare fields, ancient olive groves and wetland vegetation close to the riverbanks, and safeguards wide woods in a gentle, hilly landscape crossed by the Paglia river. Located at the border between Lazio, Umbria and Tuscany, the Reserve, due to it particular geographical position and to local historical events, houses very rich flora and fauna characterized by several rare species. Concerning natural heritage, the reserve has catalogued over 1,000 species of higher plants, more than 400 species of fungi, and 39 species of spontaneous orchids. The Reserve has a rich and varied animal community and gives shelter, among the others, to rare and important species such as sweet water tortoise, short-toed eagle, and wildcat. As far as the terrestrial vertebrates are concerned, the Reserve houses 122 species: 11 of amphibians, 11 of reptiles, 67 of birds, and 33 of mammals. All of this means a high degree of biodiversity not only at a local level, but also at a national level.
Concerning cultural heritage, the typical stone farmsteads have been restored with didactic, and tourist aims. Several facilities for cultural development, environmental education, leisure and interpretation are included within protected area. Due to its intense activity supporting sustainable tourism, Monte Rufeno Nature Reserve has been awarded by the Europarc Federation with the European Charter for Sustainable Tourism in Protected Areas (ECST) in 2012.
"Discover the unspoiled west coast of Sardinia". (Área Marina Protegida de Sinis)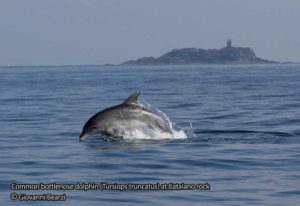 The Sinis Peninsula and Mal di Ventre Island form a Marine Protected Area (MPA), established in 1997. The MPA extends over an area of approximately 26,000 hectares divided into three zones with different levels of protection according to their management objectives: protection and valorisation of the biodiversity, environmental education, scientific research and sustainable development of the area. The entire area has been selected as EU EDEN Destination of Excellence in 2009. For its considerable extension in length, it is an area rich in interesting biotopes going from the thick beech tree woodlands of the mountains to the characteristic white poplars, and to woodlands alternating with pastures and meadows.
Concerning cultural heritage, we can highline the ancient archaeological site of Tharros. Founded by the Phoenicians in the 8th century BC, the small church of S.Giovanni in Cabras, dating to the 5th century AD, and traditions connected with local food.
"Ancient Olive Groves & Roman Roads". (Dune Costiere Regional Park)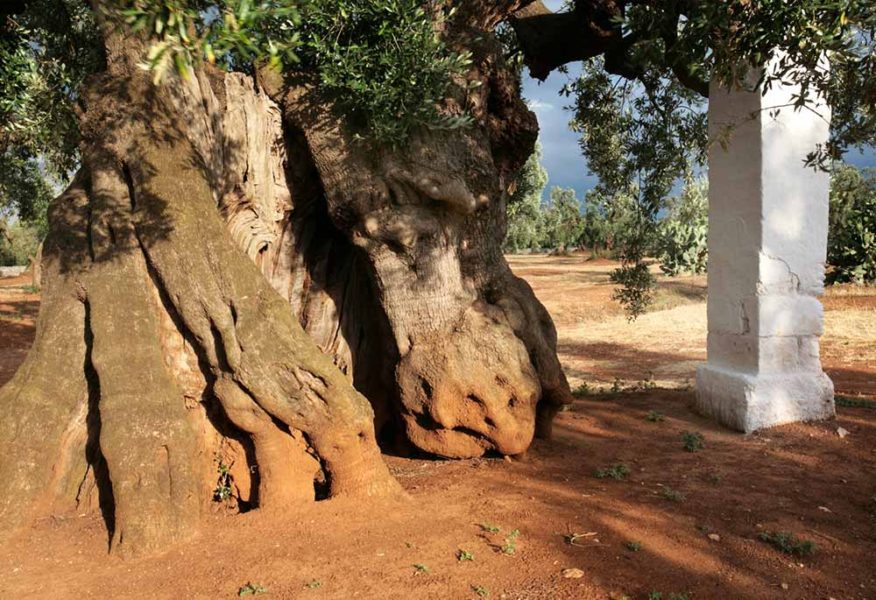 The Regional Park of the Coastal Dunes, established in 2006, covers 1,000 hectares from Torre Canne to Torre San Leonado. It has the presence of migratory birds and numerous fossil streams, fascinating caves and rock dwellings. Inland the park is characterised by ancient olive groves and the Roman-age Traian Route, numerous historic farms and oil mills.
The internal areas of the park are occupied by pastures and groves of years framing historic farms that keep medieval underground olive oil presses. Along the karst rivers of the Park, the caves hidden in the depths of the Mediterranean for centuries hosted in the past real rock villages.
The Trajan route, built in 109 AD by Emperor Trajan to connect Rome to Brindisi, and the Dolmen of Montalbano dating the second millennium B.C, links cultural and natural heritage.
Spain
"Arts & Artisans: Natural and cultural landscapes that inspired Salvador Dalí". (Cap de Creus, Aiguamolls y Montgri National Parks)
Spain is represented in this catalog with an ecotourism package including the Three National Parks that have inspired Salvador Dalí in his paintings. Therefore, natural heritage sites links cultural heritage  through the remarkable international figure of Salvador Dalí.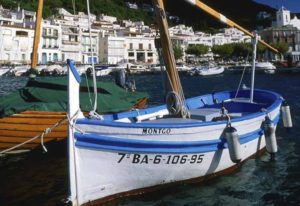 Cap de Creus National Park, created in 1998, it is the first marine and terrestrial nature reserve in Spain, with a total of 13,886 hectares, divided into 3,090 of coast and 10,386 of land. The spectacular geological outcrops are one of most significant features of the Natural Park, which were formed millions of years ago by pressure and high temperatures.
Concerning nature heritage, there are more than 800 plants catalogued. The park is notable for its endemic species: sea thrift Armeria Ruscinonencis, sea lavender Limonium tremolsii, and above all saxifrage Seseli Farrenyi. Rosemary and Saint John's wort also grow near the coast. The most common trees are Aleppo pine Pinus halepensis, cork oak Quercus suber, holm oak Quercus ilex, shrubby oak Quercus humilis, among others.
In reference to Fauna,  we also find a wide range of land and sea animals, we can highline:  the eagle Hieraetus fasciatus, the peregrine falcon Falco peregrinus. Some aquatic floral species are: red coral Corallium rubrum, gorgonians Paramuricea sp..
Apart from the rich natural heritage, the cultural heritage, which is scattered all over the area, is also remarkable as it ennobles the landscape. Sant Pere de Rodes monastery is considered a prime example together with the dry-stone huts, the hermitages, the farmhouses, the mines, the ancient cattle-ways, dolmens and menhirs.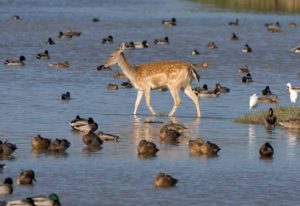 This Natural Park consist of three different parts: the Medes Island, the Montgrí Massif and the alluvial plain called Baix Ter.  in the marine part, that covers 2.037 hectares, is the small archipelago of the Medes Islands, made up of seven islets and a small number of reefs. It's an area of really extraordinary biological and ecological value, due to the wide variety of environments and  1,345 species found  in a setting of an extremely beautiful landscape and a singular cultural heritage.
The archipelago is situated scarcely a mile from the Montgrí Massif, of which geologically it is the extension into the sea. The massif is a well-defined ridge rising up between the two alluvial plains. The south alluvial is called Baix Ter and there are crops, irrigation channels and marshes.
Els Aiguamolls de l'Empordà Natural Park, second largest wetland of Catalonia, covers 4.730 hectares resulting of the coexistence between water, earth, humans and nature. It's a mosaic of ecosystems that are interdependent but also very different: sea, coastal beaches and sands, lagoons and salt-loving plant life, closes, freshwater lakes and marshes, rivers, watercourses and irrigation channels, crops, rough lands and inhabited areas.
This natural area was in danger due to the urbanizations increase. As a result of the local population claim, Regional Parliament approved the law protecting this area  in 1983.
Myriam de la Cavada – FUNCI
This post is available in: English Español