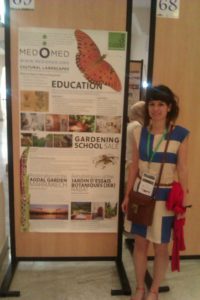 We are already back from our intense week in the 7th World Environmental Education Congress and we would like to share with you this great experience. The congress started on Sunday 9th of June 2013 with an opening ceremony under the presidency of Her Royal Highness Princess Lalla Hasnaa, President of the Mohammed VI Foundation for Environmental Protection   Ms. Irina Bokova, Director-General of UNESCO, Mr Achim Steiner, UNEP Executive Director, Mr. Jan Eriksen, President of FEE and Dr. Altwaijri, Director General of ISESCO. This act ended up with an impressive opening show that you can watch in the link below:
From Med-O-Med, we took part displaying our poster "Med-O-Med education-Projects in Morocco", giving the oral presentation "Nature and Islam" and taking actively part in the "NGO Forum" together with other International Organizations, but, above all, from Morocco. During this event everyone very interested in our projects and activities. Therefore, we had the opportunity to exchange many experiences and we look forward to establishing future collaborations.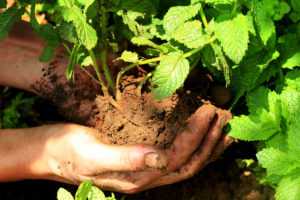 Experiences, ideas and values ​​of all kinds have been communicated during each of the congress activities. These are great many projects that, although developed in different parts of the world, surrounded by different ecosystems and inhabited by peoples with their own cultural identity, they may share the same goals, challenges and dreams. It's really rewarding to appreciate that in every corner of the globe there are people are working for common principles towards environmental education.
Experiences, ideas and values ​​of all kinds have been communicated during each of the congress activities.
The Congress concluded with an event in which Vandana Shiva (Alternative Nobel Prize in 1993) addressed key issues such as Food Sovereignty, the ecological and health danger regarding intensive agriculture, the relationship between worldwide crisis and food matters and moreover, she prevented us about the unfair seeds monopoly and the biopiracy.
We would like to encourage all of you sharing those common concerns to participate in the next WEEC meeting.
Ana Martín – Med-O-Med
This post is available in: English Español