The exhibition "The cultural colors of Morocco" is part of a project developed by the Spanish Company INNOVARTE, and it travels to Rabat with the support of the Islamic Culture Foundation (FUNCI) and the Spanish Embassy in Morocco. It is based on a research regarding the historic origin, the system of symbols and the natural pigments of Moroccan colors.
The colors are an essential part of a country as they represent a clear cultural symbol. In Morocco this fact is highly remarkable. Unfortunately, this value is disappearing due to causes related to the globalization impacts, as the introduction of foreign elements. This situation, which is affecting several places, is having an effect to the special character of colors and represents a threat for the cultural diversity. Therefore, INNOVARTE, which is specialized in Research, Development and Innovation projects, decided to carry out a research to highlight the cultural colors of this country and the harmonies characterizing the chromatic palette. Additionally, the project seeks to recover and promote the Moroccan range of colors that delighted to magnificent painters such as Delacroix, Fortuny, Tapiró or Matisse, as well as to boost the economic development within the craft sector of the country.
The project is integrated within the international cooperation framework of the Med-O-Med program, as it fulfills its objectives regarding the recovery of traditional values and knowledge, the research and education fields aimed to the sustainable development promotion, always with total respect for the cultural identity of the local populations.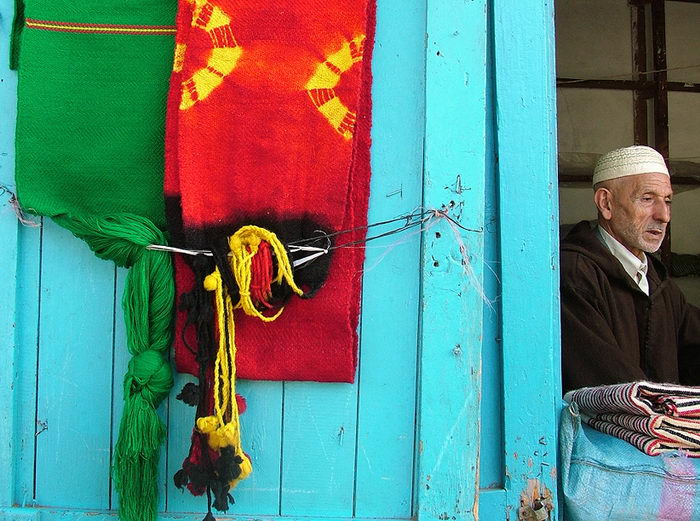 Innovarte has been carrying out different projects in Morocco since 2005, most of them fund by the Spanish Cooperation in the strategic framework "Visión 2015", launched by the Kingdom of Morocco to support the development within the craft sector and to improve the life conditions among the artisans, focusing on rural areas and women.
In addition, other important institutions are participating and supporting the project: the Cervantes Institute in Rabat, the Moroccan Cuture Ministry, Artisanat du Maroc and the Ona Foundation, and it is funded by the Spanish Agency for International Cooperation.
This post is available in: English Español