The CONAMA Foundation organizes the 5th National Meeting for the Local Environment which will be held in Vitoria-Gasteiz from 29th November to 1st December in a key moment:  the city has been appointed European Green Capital 2012.The aim of this edition is to continue working on reformulating cities, with a view to transform them into more sustainable and hospitable areas.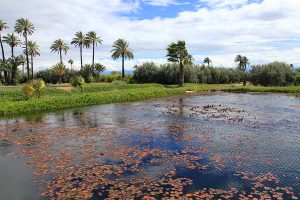 Med-O-Med is going to participate in this 5th edition, as it has been occurring in previous years.
CONAMA is an environmental foundation that has been organizing National Environmental Congress since 1992.
The meeting is structured in the following sections: energy and climate change, intelligent mobility, greener cities, and production and consumer affairs, while setting a platform to share knowledge and successful experiences from a urban and municipal point of view.
The encounter will consist on plenary sessions, round tables, technical meetings, workshops and other types of meetings.
Greener cities

Med-O-Med will hold a workshop within the Greener Cities section on "Cultural Landscapes in the Mediterranean and Middle East" on the 1st December from 11.30h to 13.30h .The person in charge is Inés Eléxpuru (Director of Communication at FUNCI).
Furthermore, we will show a poster containing Med-O-Med activity as well as the most remarkable projects related to the meeting. You can view the content in that link: Poster
The meeting target groups are experts on these issues, representatives from local and supra-municipal entities, entrepreneurs, companies, leaders of civil society organizations, teaching and research staff and journalists.
This post is available in: English Español