The Acclimatization Garden of Hamma (Jardin d'Essai du Hamma), has joined our Botanic Gardens Network. This beautiful natural paradise in the city of Algiers was created in 1832 and holds more than 500 species, including majestic centenaries trees.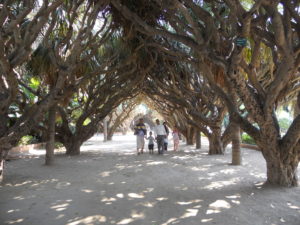 The Garden of Hamma is situated in one of the hillsides of the Arcades Hill, under the protection of the famous Monument of the Martyrs, undoubtedly a privileged location extending to the sea bathing the Bay of Algiers.
Even though the history of the garden has been complicated during certain periods, mainly due to the historical circumstances that took place in the country, the Garden opened its doors to the public in 2009 under the auspices of the Willaya (Algiers Government). Since then, the Garden has developed an important activity related to plants conservation and environmental education programmes, which is driven by an excellent team of over 200 people. We had the pleasure to meet some of them personally, such as the Director Mr. Abderrrazaq Ziriat, and the Curator, Doria Lounes.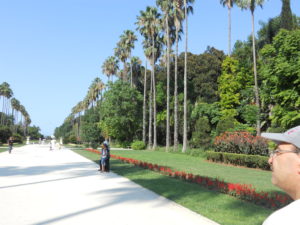 At the present moment, the Acclimatization Garden of Hamma is focusing on the study and research of the Algerian native flora, an interesting unknown topic. As a first step, they have elaborated an illustrated guide of the country's flora in collaboration with the Paris City Council, while drafting interesting projects of which we will inform you.
The Botanic Gardens of the Med-O-Med Network are most welcome to cooperate with this new member, exchanging common interest concerning genetic material, research and know-how as well as common organization of botanic collections.
To learn more, please click in the link below:
The Acclimatization Garden of Hamma (Jardin d'Essai du Hamma, Algiers)
This post is available in: English Español