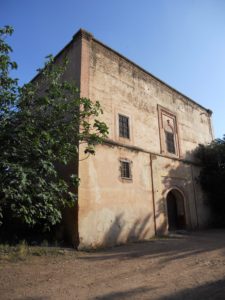 On 9 June, FUNCI (Fundación de Cultura Islámica) signed an important agreement, as part of its Med-O-Med Programme, for the restoration of the historic Agdal garden in Marrakesh, Morocco, World Heritage by UNESCO. The agreement has been set up between the Regional Council of Marrakesh-Tensift-Al Haouz, the INRA (Institut de la Recherche Agronomique) and the Mechouar Kasbah municipality in which this 12th-century Almohad garden lies.
The signing ceremony took place in the Marrakesh Regional Council headquarters between the heads of the institutions involved: Cherif Abderrahman Jah, Chairman of FUNCI, Hamid Narjisse, President of the Regional Council, Mohamed Fouad Houri, President of the Mechouar Municipality, and Mohamed Badraoui, Director of the INRA. A General Agreement was also signed between FUNCI, the INRA and the Region of Marrakesh for the restoration of other historic and botanic gardens in the region, based on the criteria of sustainability and respect for the heritage that are fostered by Med-O-Med.
The Agdal Garden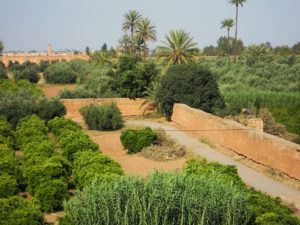 The Agdal garden in Marrakesh is undoubtedly one of the most important Islamic gardens in the world, the largest and the only one dating from the Almohad period. It is a paradigmatic cultural landscape as established in the Florence Charter of 1982 and by UNESCO. Its almost 500 hectares offer both natural and cultural elements of enormous value. Amongst its citrus, olive, pomegranate and fig orchards are some unique, old collections, with pavilions and kiosks dating from different dynasties, as well as large reservoirs and ponds. There is a complex irrigation system based on artesian wells (jotaras), channels and qanats, and a network of adobe walls, all dating from Almohad times.
The site also houses Almohad stables and several industrial remains, such as a sugar mill and an olive mill.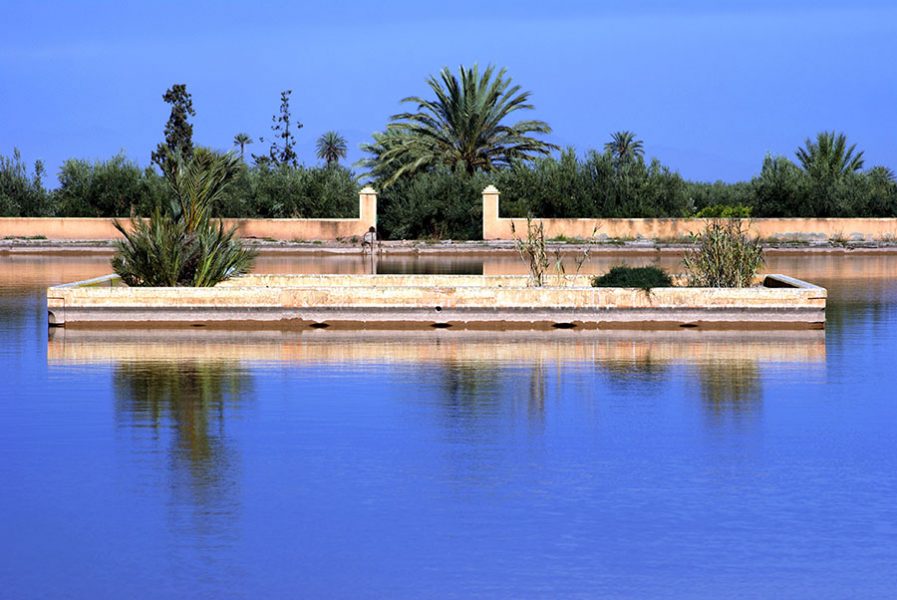 The gardens have been managed by the city authorities and farmed by the Alaui dynasty since the 1980s and thus have escaped the real estate speculation that has been engulfing their surroundings. Although the old hydraulic infrastructure is out of use and dilapidated and the walls and pavilions need restoration, the Agdal gardens have been preserved in a more than satisfactory condition over the centuries. They have retained their original morphology and uses, unlike other spaces from the same period.
Med-O-Med has set up an international committee of experts including architects, archaeologists, landscape gardeners, botanists and agronomists for the rehabilitation and cultural and tourism management of this outstanding historical legacy. It can be considered on a par with the Generalife gardens in Granada, or the Islamic gardens in Shalimar and the Taj Mahal in Pakistan and India, respectively, but is earlier than all these.
This post is available in: English Español