Many cultures traditionally associate the color green with nature and its attributes, including life, fertility, and rebirth.  In recent years, green has become the symbolic color of environmentalism. This exhibition celebrates green both as a color and a cause, exploring the techniques people have devised to create green textiles, the meanings this color has held in cultures across time and place, and the ways that contemporary artists and designers are responding to concerns about the environment.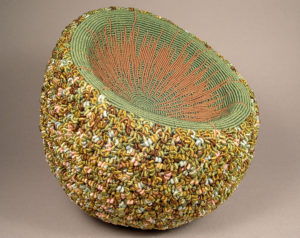 Despite its ubiquity in nature, green was among the most elusive of hues in the textile arts until the invention of synthetic dyes in the nineteenth century. Textiles from the Museum's permanent collection, created across the world over the last 1,700 years, illustrate a range of ingenious solutions for creating green fabrics.  These historical textiles are juxtaposed with contemporary artworks, primarily chosen from over 1,000 pieces submitted by almost 300 artists through an international call for entries.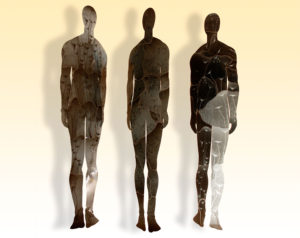 The artists represent five continents, create in a variety of genres, and approach the concept of green from diverse points of view.  Exploring themes such as sustainability, recycling, and the interconnectedness between humans and the natural world, these artists continue today's "green" conversation by encouraging new ways of seeing, thinking about, and interacting with the environment and this evocative color.
2320 S Street, NW Wasington DC 20008
Until Septembre 11, 2011
This post is available in: English Español