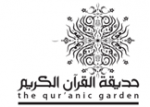 From 2 to 4 March 2009, the "First International Forum on Koranic Gardens" was held in the city of Doha in Qatar, with participation by Islamic Culture Foundation (FUNCI).
This Forum, organised by the Qatar Foundation, provided an opportunity for analysing different aspects of Islamic gardens, especially the concept of nature, gardens and environmental conservation as covered in the Koran. The purpose was to share ideas and information for the creation in the city of Doha of a Koranic Botanic Garden.
Encarna Gutiérrez, Secretary General of FUNCI, presented the programme entitled "Med-O-Med, Cultural landscapes of the Mediterranean and the Middle East", and described the Network of Botanic Gardens set up by FUNCI with support from the Spanish Ministry for the Environment and Rural and Marine Affairs and the International Union for Conservation of Nature (IUCN), amongst others.
Amongst the many specialists present at the Forum were: Dr. Saif Al Hajari, who spoke on "Gardens as a method for revealing ultimate knowledge in the Holy Koran"; Prof. Anwar Nasim: "Plants in the Holy Koran, the Hadith and the Sunnah"; Prof. Ali Mohyeddine Al-Qurra Daghi, College of Shari'a, University of Qatar: "The intention of the Holy Koran when it mentions plants"; Prof. K.H. Batanouny, Department of Ecology, University of Cairo and Scientific Adviser to the Qatar Foundation: "Resurrection and emergence of plants in the Holy Koran"; Prof. Abdul Latif Ibrahim and Abdul Reezal Abdul Latif, International Islamic Academy of Natural Sciences and Biotechnology, Malaysia: "Harmonising modern biotechnology with Islamic knowledge for the conservation of genetic resources"; Prof. Badiaa Lyoussi, Physiological and Pharmaceutical Laboratory for Environmental Health, University of Sidi Mohamed Ben Abdallah, Fez: "The importance of ethno-pharmacy in the Koran and the Sunnah"; Dr. Khaled Sawalha, Department of Natural Science, University of Al-Quds, Palestine: "The Koranic Botanic Garden and the value of scientific activities"; Dr. Safei-Eldin A. Hamed, Department of Environmental Planning, University of Texas: "Designing a paradise on earth: the cultural dimension of historic Islamic gardens".
Other participants included Dr. Halimah bint Ali, Minister of Higher Education for Malaysia, and several specialists in art and archaeology such as Professor Emma Clark from the Prince's School of Traditional Arts, London, and Professor Doris Behrens Abouseif, from the Nasser D Khalili Chair for Islamic Art and Archaeology, SOAS, University of London, as well as specialists in botany and ecology from Turkey, Pakistan, Indonesia and Jordan.
This post is available in: English Español