Wonderful beaches can be found throughout the Moroccan Coasts, washed by the Atlantic Ocean in the West and by the Mediterranean Sea in the East. Long endless beaches with dunes, cliffs, lakes, mangroves form an unbelievable ecosystems succession hosting an extraordinary biodiversity.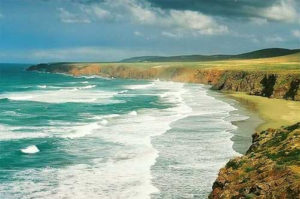 Due to the increasing urbanization mainly caused by the great influx of tourists in the country during the past few years, this valuable heritage has been considerably deteriorated.
When the Mohammed VI Foundation for the Protection of the Environment, an active member of Med-O-Med, was created, the idea of "environmental protection" in Morocco arose under the conviction that it is a responsibility for all of us, promoting the involvement of the different actors in the actions leading to its conservation.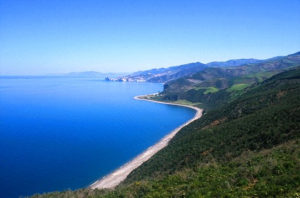 Therefore, some years ago, the "clean beaches program" started as a part of an action integrated in the program Foundation framework. Its aim was not only the protection of the coasts from the human activity pressures but also to offer quality beaches to the thousands of tourists visiting the country every year.
The main objectives of the program are:
Environmental education and awareness
Setting up of infrastructures
Beaches hygiene and cleanliness
Security and health coverage
Beaches animation
In order to reach the "clean beaches" program objectives as well as to classify them according to the international standards, the Foundation has encouraged the stakeholders engagement, to obtain the "Pavillion Bleu" certificate. This certificate is a quality guarantee, and a tool to motivate and raise awareness among the population in environmental issues, to include them as a part of the economic and touristic policies.
In addition, the FM6 gives every year a serie of awards for the conservation and maintenance of different beaches of the Kingdom.
This post is available in: English Español